From: Hilversum, Netherlands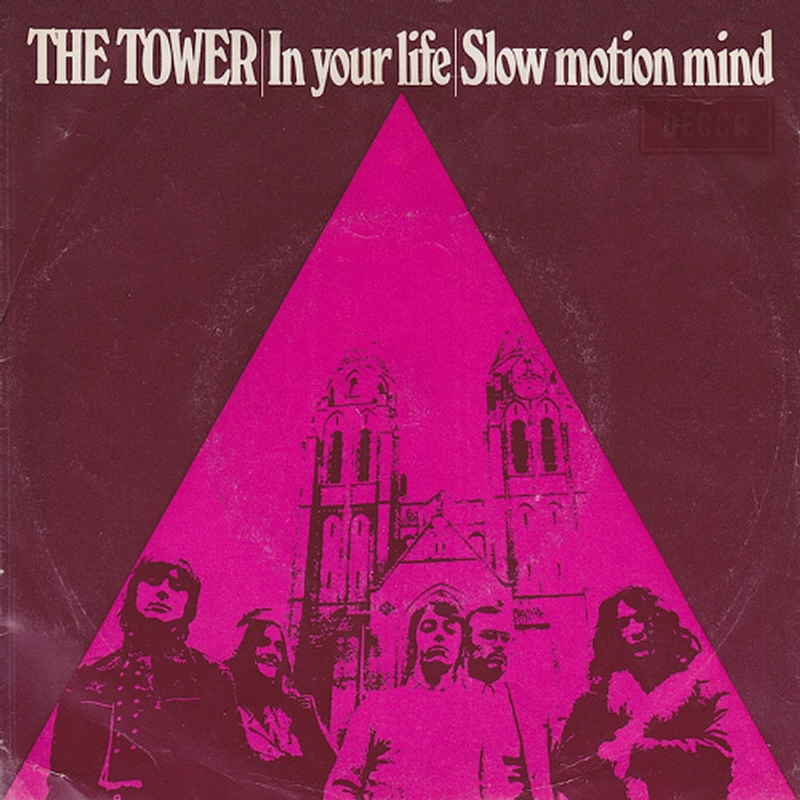 Very little is known about this Dutch band other than they issued two European singles on the Decca label; one in late 1968 and the other in the summer of 1969. It is believed that the Tower was in actuality a studio concoction orbiting around singer/songwriter/solo artist Boudewijn de Groot (vocals, guitar), who starting in 1965, had already issued three LPs on Decca in the Netherlands and Belgium. Other confirmed members included Eelco Gelling (guitar), Jan Hollestelle (bass), Cees Kranenburg (drums) and Herman Deinum (keyboards).

Both records are sung in English, with the first including the manically delicious 'Slow Motion Mind' tucked away on the flip side. Their follow up effort houses the more laid back and trippy promo cut 'Captain Decker', which contains some great piano and guitar. Both songs are excellent, and in TWOS' opinion rival much of the output coming out of Britain at the time.

If you have any further information on this group, please e-mail to paulmaze@techwebsound.com.