From: Monterey, CA, USA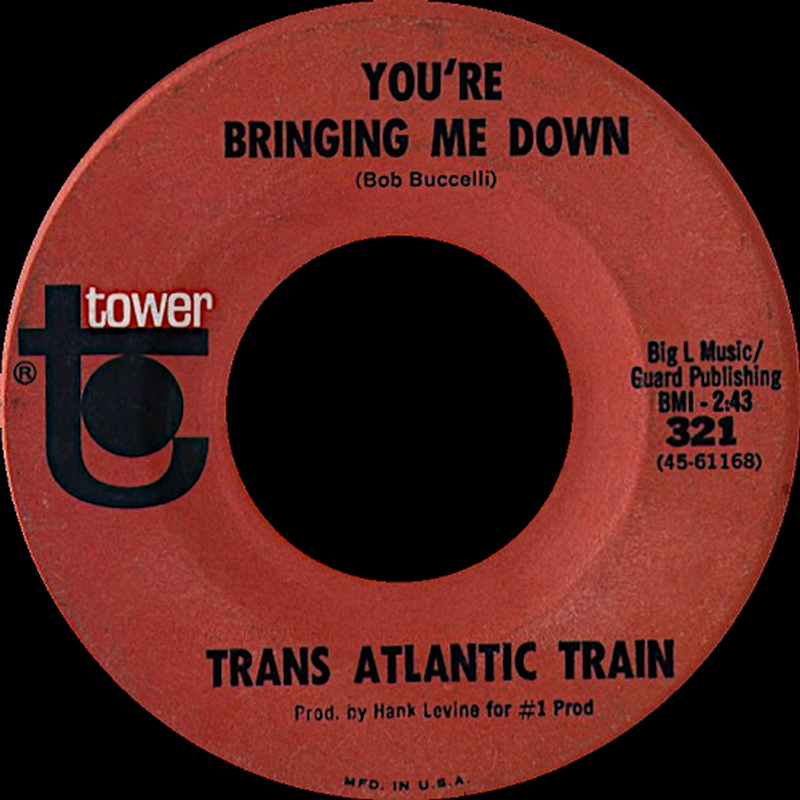 Little is known of this Monterey ensemble other than they evolved out of the folk-rock group the Dutch Masters in 1966 and issued one single ('The Train' b/w 'You're Brining Me Down') in the spring of 1967, which was recorded at the famed Golden State Recorders studios. Members included Bob Buccelli (keyboards, vocals), Jim Gonzalez (guitar, vocals), Tom Mullenix (bass) and Dennis Brown (drums). The B-side of their 45 is an excellent pop-psych tune written by Buccelli. The band continued to gig at San Francisco venues like the Fillmore West into 1969 until finally breaking up sometime that year.

If you have any further information on this group, please e-mail to paulmaze@techwebsound.com.