From: Andover, England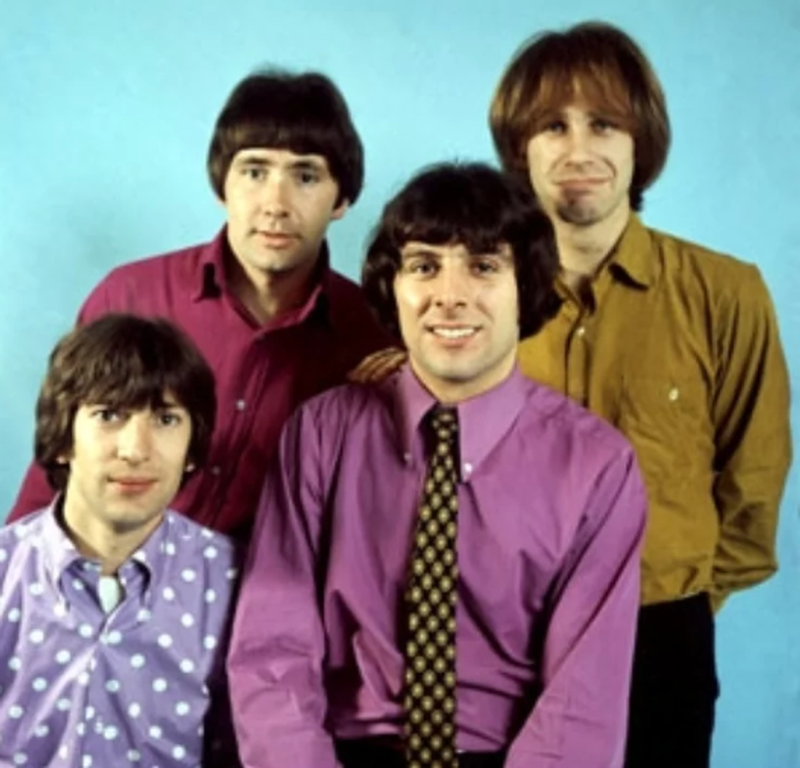 Originally known as the Troglodytes when they formed in the spring of 1964, the Troggs had a raw yet unique sound that mostly emanated from lead singer, songwriter and front man Reg Presley (vocals). Other original members included Chris Britton (guitar), Pete Staples (bass) and Reg's good friend Ronnie Bond (drums). They are best known for their spring of 1966 smash hit 'Wild Thing', which peaked at #2 in the U.K and #1 in the U.S., and has since become a classic rock staple, appearing in numerous movies and television commercials over the years.

In 1965, the group was signed by Larry Page to his Page One label, who also leased them to CBS and Fontana for their first three 45s. Their harder edged cover of 'Wild Thing', written by U.S. songwriter Chip Taylor, was their second single that catapulted them to stardom on both sides of the Atlantic. To fully capitalize on its success, a debut LP titled From Nowhere was also released in the summer of 1966. Their third single ('With A Girl Like You') released in July of that year was actually more popular in Britain than 'Wild Thing', becoming a #1 seller there and also doing quite well in the States, reaching the #29 spot on the Billboard Hot 100. As a side note, the flip side of this record ('I Want You'), co-penned by Larry Page, is for all intensive purposes a blatant copy of 'Wild Thing'.

More U.K. hits followed at the tail end of '66 and through 1967 on the Page One label with 'I Can't Control Myself' (#2) 'Anyway That You Want Me' (#10), 'Give It To Me' (#12), 'Night Of The Long Grass' (#17) and 'Love Is All Around' (#5), the latter of which was also a big seller in the U.S., hitting the #7 spot. A second (Trogglodynamite) and third LP (Cellophane) were also issued in '67. As another side note, 'Anyway That You Want Me', which was again written by Chip Taylor, can also be labeled as another, this time slower tempo clone of 'Wild Thing'.

To capitalize on the U.S. popularity of 'Love Is All Around', the band toured the States for the first time in 1968, but their popularity soon began to hit the skids. A fourth LP titled Mixed Bag was finally issued at the end of the year, which includes the excellent single 'Maybe The Madman', but surprisingly failed to chart. 1969 saw the outfit at odds with each other as they struggled to craft another hit, culminating in Britton and Staples leaving and being replaced by Barry Lee (guitar, keyboards) and ex-Plastic Penny bassist Tony Murray the following year. The fall of 1970 did see the release of the excellent 'The Raver' single, but it too failed to make any sort of impact. The band's struggles can be exemplified perfectly on the now infamous 1971 "Troggs Tapes", which catch the band in a 12 minute profanity laced rant as they attempt to sprinkle "fairy dust" on what they were recording at the time… classic. That year also saw the outfit move to the Pye label and in 1972, they released the outstanding 'Everything's Funny' single that includes good use of horns, but it too unfortunately went nowhere. The Troggs forged onward however and despite numerous personnel changes over the years, have never really ever broken up and continue to perform to this day.

Artist information sources include: The book, 'Tapestry of Delights Revisited' by Vernon Joynson.