From: Carmel, CA, USA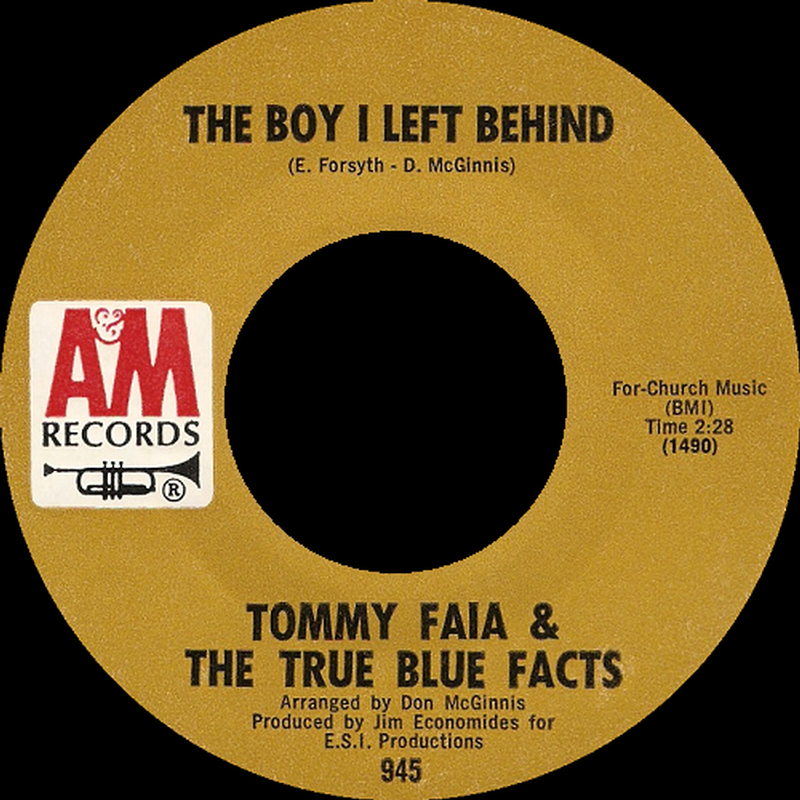 This ensemble actually consisted of the duo Tommy Faia (vocals, guitar) and his friend David Rosenkranz (drums), who in 1966 relocated to Hollywood from Carmel, CA in an attempt to make it big in the burgeoning L.A. rock scene. After a couple of years, they were discovered by Ed Forsyth who became their manager, drummed up the name True Blue Facts and got them signed to A&M Records.

They issued three 45s in 1968, which all include slick production by Jim Economides and a slew of top notch session musicians, including guitarist James Burton on their first single. The outstanding 'The Boy I Left Behind' appears on the backside of their second record and was written by Forsyth and Don McGinnis. Unfortunately none of their records sold well, which prompted them to call it quits soon after being dropped by A&M.