From: London, England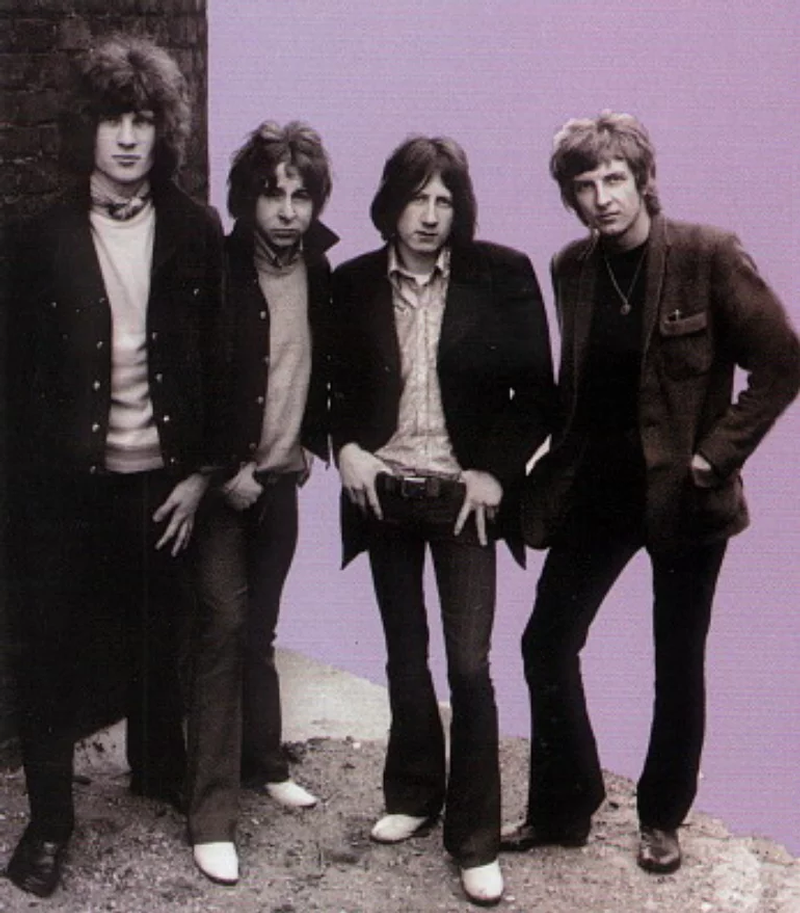 Forming in 1966 and originally known as the Brood, this band hailed from the Muswell Hill area of London and were all good friends and neighbors of Ray and Dave Davies of the Kinks. It must also be noted that because of this, the group was heavily influenced by the Kinks and sounds quite a bit like them. Original members included Gus Peters (vocals, guitar, piano), Vic Jansen (bass), Ewan Stephens (drums) and Geoff Syrett (guitar).

In 1966, Dave Davies of the Kinks produced a slew of demos for the ensemble, but none ever made it to vinyl. In 1967, Keith Moon of the Who did the same thing for them and at the beginning of the following year, they were finally signed to Decca, changed their name to Turquoise and issued their first 45 ('53 Summer Street' b/w 'Tales Of Flossie Fillett') in the spring of 1968. On this record, it's really the quirky flip side that jumps out as the far better track of the two. Unfortunately it didn't chart, and later in the year Syrett was replaced by Barry Hart (guitar).

Late '68 saw the release of a second outstanding 45 ('Woodstock' b/w 'Saynia'), but like the first, it too surprisingly didn't sell that well. Both songs on this record are superb and although quite obvious, it should be mentioned that the promo side is an original piece and not about the famous Woodstock festival (as it was yet to happen about nine months later), but rather is referencing a small town in England with that name. The band continued into 1969 and recorded some more demos, including an excellent, harder edged rendition of the Kinks' 'Mindless Child Of Motherhood', but decided to call it quits by the end of the year.

Artist information sources include: The book, 'Tapestry of Delights Revisited' by Vernon Joynson and an article by Steve Leggett at All Music Guide.