From: London, England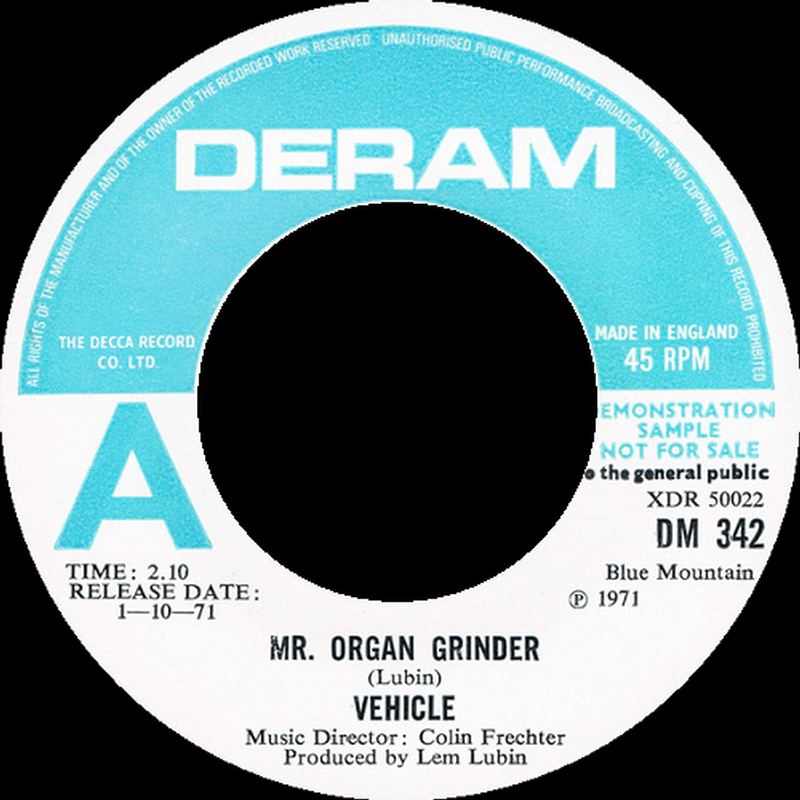 Very little is known of this outfit that issued one outstanding single ('Mr. Organ Grinder' b/w 'Cloudy Day') on the Deram label in the autumn of 1971. Both songs on the disk were written and produced by Howard "Lem" Lubin who had previously been a member of Unit Four Plus Two.

If you have any further information on this group, please e-mail to paulmaze@techwebsound.com.

Artist information sources include: The book, 'Tapestry of Delights Revisited' by Vernon Joynson.