From: Los Angeles, CA, USA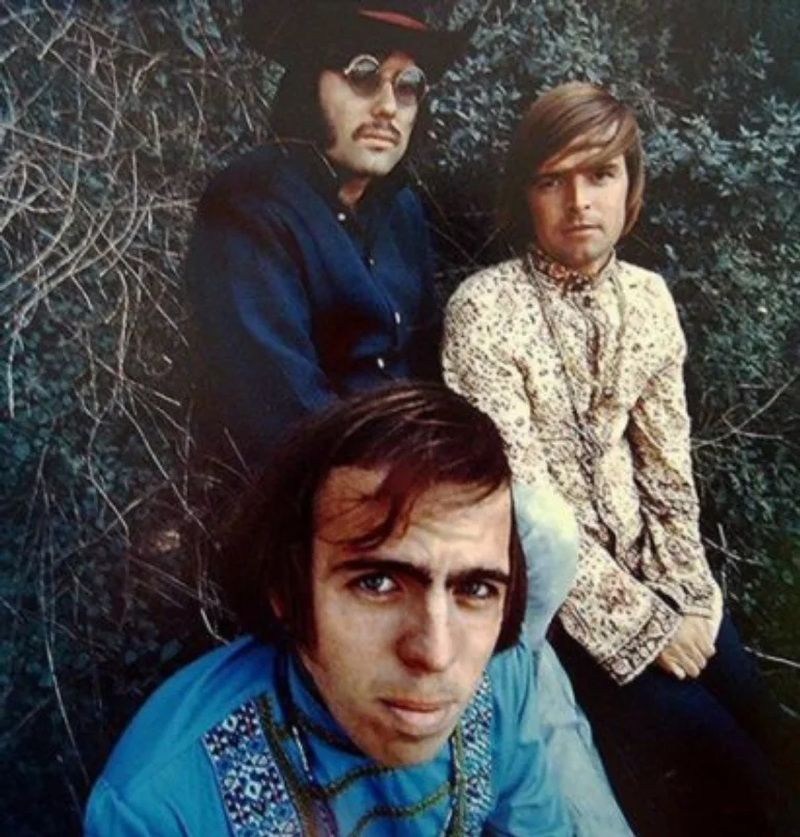 The West Coast Pop Art Experimental Band (or WCPAEB for short) was an avant-garde L.A. ensemble that formed in early 1965 under the name the Laughing Wind. Original members included brothers Dan (guitar, vocals) and Shaun Harris (bass, guitar, vocals), Michael Lloyd (keyboards, guitar, vocals) and Danny Belsky (drums). Lloyd and the Harris brothers first met in 1964 while attending the Hollywood Professional School, a school where many L.A. area kids in show business attended. The Harris brothers were the sons of famous classical composer Roy Harris and were playing in the teen surf band the Snowmen, while Lloyd was a musical child prodigy who had already been working professionally for quite some time in several bands, including the New Dimensions and the Rogues.

In the fall of '65, the band was introduced to Bob Markley (tambourine, percussion, vocals) by Kim Fowley at a party Markley was throwing at his house for the Yardbirds to help kick off their first U.S. tour. Markley was a rich lawyer who desperately wanted to be in a rock band so he could meet more girls, and although much older than the other members and not musically talented, he made a deal with the Lloyd brothers and Harris to join the group by buying them new instruments and recording equipment.

The band issued their first LP titled Volume One using the WCPAEB moniker in 1966 on the small, local Fifo label, and although more folky than psychedelic, it includes the outstanding 'I Won't Hurt You', which would later be superbly covered by Neo Maya. At around this time, Belsky left the fold and was never officially replaced, rather during live gigs, John Ware played the drums as an unofficial member, while in the studio, the skins were masterfully handled by legendary Wrecking Crew session musicians Hal Blaine and Jim Gordon.

In early 1967, Markley's social connections landed the group a national record deal with Reprise and an LP titled Part One followed soon after that spring. This album saw the addition of member Ron Morgan (guitar) and is also pretty straight forward folk-rock similar to the previous Fifo record. It should also be noted that around this time, Lloyd co-wrote, conducted and arranged the rather unique Kim Fowley single 'Strangers From The Sky'. In late '67, the band issued another LP titled Vol. 2, which is more eclectic than its predecessor and includes the outstanding 'Smell Of Incense', which was later covered by Southwest F.O.B. and became a minor hit for them in 1968. In the spring of '68, they released the LP Vol. 3: A Child's Guide To Good & Evil, which is considered by most to be their best work. The album contains some highly creative and adventurous pieces, including the outstanding title track and 'Until The Poorest Of People Have Money To Spend', but unfortunately all three of these records didn't sell that well, prompting Reprise to drop them.

In 1969, the group bounced back a bit when they were signed by the Amos label and released a fifth LP titled Where's My Daddy?. A sixth and final self-titled album was issued on the Forward label in 1970 under the pseudonym Markley, A Group, but both of these records also made little impact. In early 1971, Lloyd issued an obscure single under the name Rockit, and then the Harris brothers and Lloyd got together again to cut an excellent 45 under the Brigadune moniker. Shaun Harris then released a self-titled LP in 1973 with the help of his brother Danny and Lloyd, but all of these too sold poorly causing them to finally go their separate ways. After the split, Lloyd most notably went on to become a very successful producer and A&R man well into the 2000s.

Artist information sources include: The book, 'Fuzz, Acid, and Flowers Revisited' by Vernon Joynson an an article by Mark Deming at All Music Guide.