From: Winnipeg, MB, Canada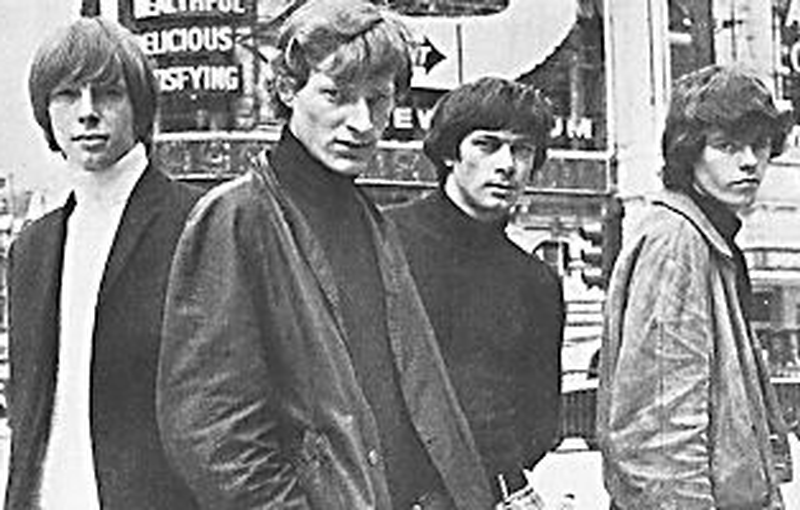 This Winnipeg outfit first started life in 1963 under the name the Crescendos. Members included Glenn Macrae (vocals, harmonica), Terry Loeb (guitar), Dennis Penner (bass) and Vance Masters (drums). The group was great at mimicking the British Invasion sound and in in the summer of 1965 soon found themselves across the pond in Liverpool, England, working their way up to become regulars at the now legendary Cavern Club. It should be noted that by this time, Penner had returned to Canada and was replaced by native Liverpudlian Stewart McKernan (bass). They then caught the ear of ex-Searchers drummer Chris Curtis who renamed them the 5 A.M. Event and got them signed to Pye Records.

The band issued a sole 45 (an excellent cover of the Barry Mann-Cynthia Weil penned 'Hungry' that was first made a hit by Paul Revere & The Raiders b/w 'I Washed My Hands In Muddy Water') in the latter half of 1966, but it failed to chart for them. Also at around this time, Masters was temporarily replaced by Pete Clarke (drums) and the group became short-lived residents at the famed Blue Angel club in Liverpool. In the fall of '66, Vance returned to the fold, but their lack of commercial success in the U.K. soon found them on a plane back to Winnipeg where Penner rejoined the fold and they played as the Crescendos until finally breaking up in August, 1967.

If you have any further information on this group, please e-mail to paulmaze@techwebsound.com.

Artist information sources include: The book, 'Dreams, Fantasies and Nightmares from Far Away Lands Revisited' by Vernon Joynson.