From: Copenhagen, Denmark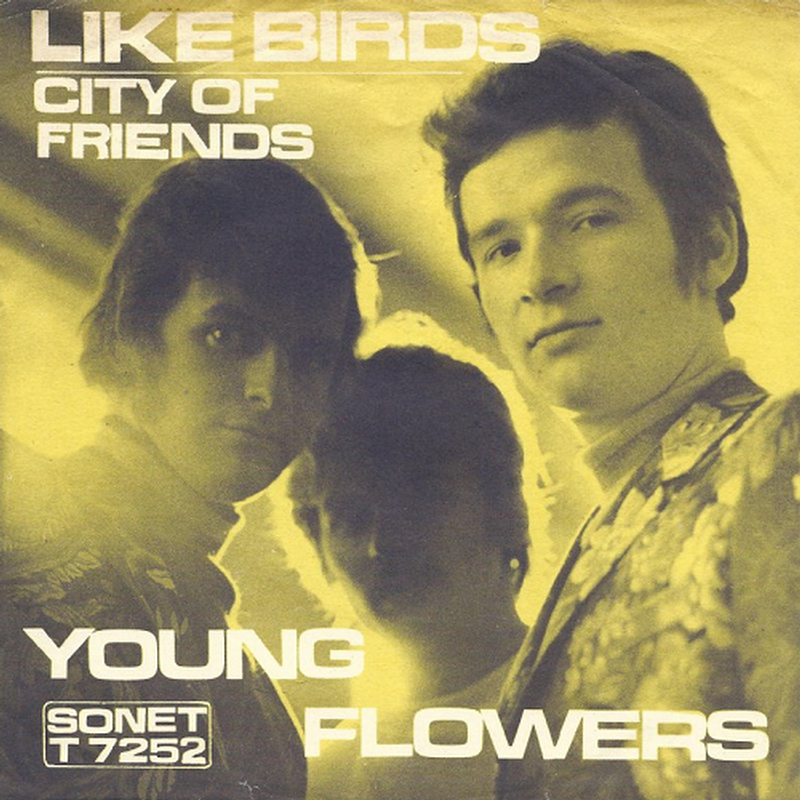 This Danish power trio formed in 1967 with original members Jens Dahl (guitar), Peter Ingemann (bass, vocals) and Ken Gudman (drums). It wasn't long before they had signed to the Sonet label and issued their outstanding Cream inspired debut 45 ('Like Birds' b/w 'City Of Friends') towards the end of that year. Shortly after, Dahl left the fold and was replaced by Peer Frost (guitar).

In 1968, the group issued their first LP titled Blomsterpistolen, which contrary to their single, contains more long, drawn out pieces tattered with unusual sound effects. Also that year, the band wrote music for Hans-Erik Philips' short film Cæcilie. 1969 saw the trio deliver music for and appear in Jens Jørgen Thorsen's film Quiet Days in Clichy. In the spring of that year, Young Flowers became the first Danish rock band to tour the U.S. and Canada. Around this time, they also released a second LP simply titled No 2, which is of a similar style to the first. Unfortunately though, they couldn't hold it together and decided to call it quits in 1970.