From: Dordrecht, Zuid Holland, Netherlands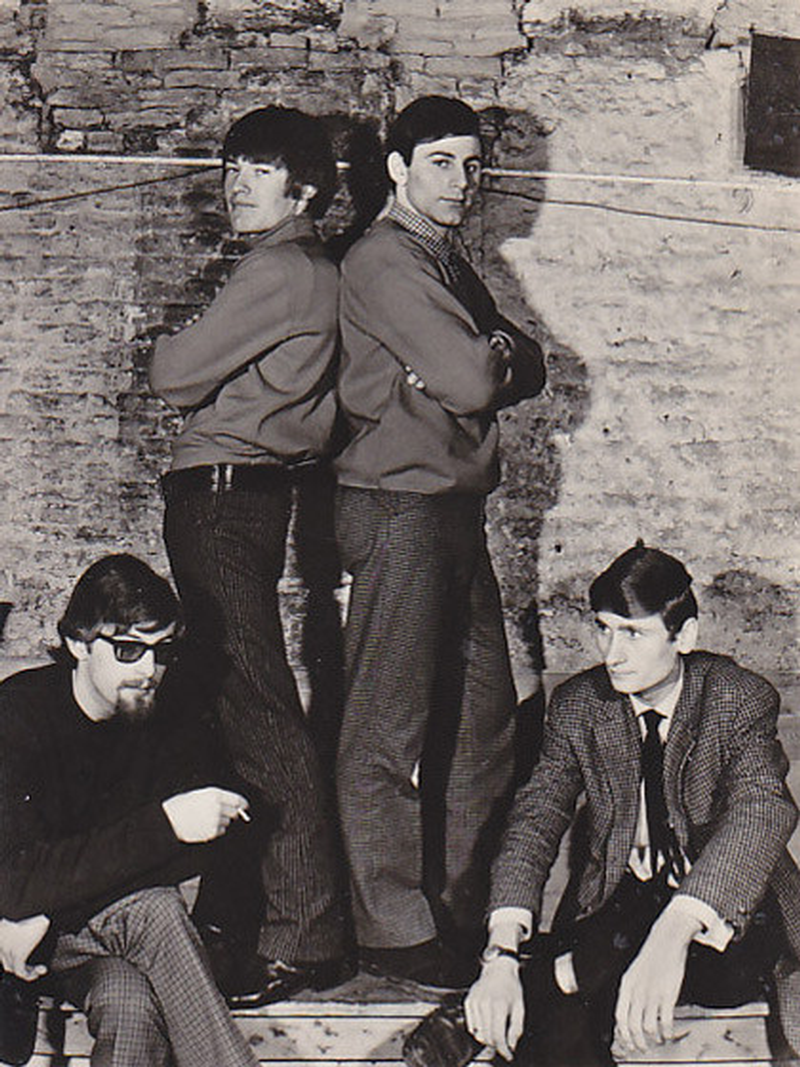 The Zipps was a Dutch band that formed in the fall of 1965 when personnel from two other ensembles, the Beat-Town Skifflers and the Moving Strings, joined forces. They started out as a folk-beat group with original members Philip Elzerman (vocals, guitar), Jan Bek (vocals), Peter Nuyten (guitar), Theo Verschoor (bass) and John Noce Santoro (drums). Bek didn't last long however and exited soon after they formed. Later that year, they signed to the Op-Art label and issued their first single ('Roll The Cotton Down' b/w 'Highway Gambler') in early 1966. They then signed to the Relax label and issued a second 45 ('Kicks And Chicks' b/w 'Hipsterism') in the fall of that year. A third, double-sided single titled 'Beat And Poetry' was then released about a month later in November, 1966.

Early 1967 saw Santoro leave the fold, being replaced with Wim Klein (drums). This lineup delved into psychedelia head on with a fourth single ('Marie-Juana' b/w the extremely long titled 'The Struggle For Ice-Cold Milk Of Benzi The Bass-Player, Or How To Promote Original Dutch Milk'). They then supported French solo artist Philippe Salerne on a few of his 45s later that year. At this time the band was coined "the Dutch Pink Floyd" due to their psychedelic light shows where they handed out stickers reading "Be Stoned! Dig: Zipps Psychedelic Sound".

In 1968, Nuyten was replaced by Dick Visschers (guitar), Verschoor by Ruud van Seventer (bass), and Klein by original drummer Santoro. This encarnation co-released a final 45 in 1969 with solo artist Marianne de Carrica, with their track 'When You Tell It, Tell It Well' featured on the A-side and Carrica's 'Selling Sounds' on the flip. Unfortunately they couldn't hold it together and broke up later that year. The trippy 'Lotus Love' featured here on TWOS was recorded at the same time as their last record, but surprisingly wasn't issued until 20 years later in 1988.