From: Middelburg, Netherlands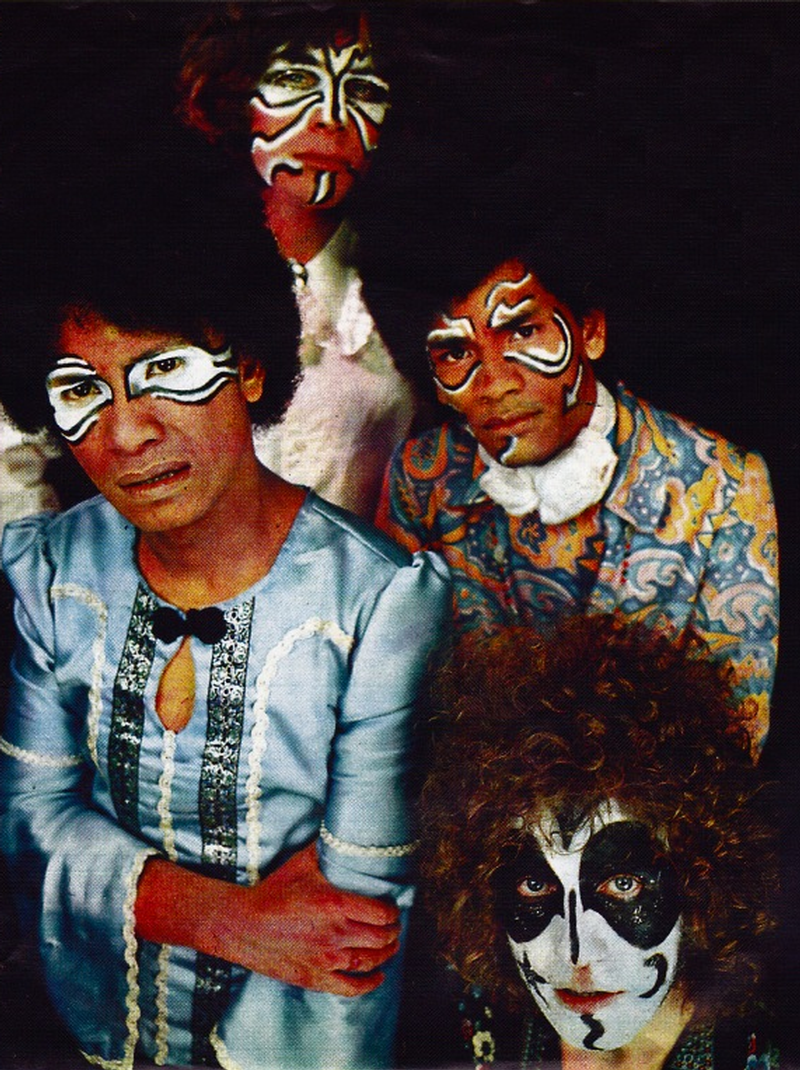 This Dutch ensemble started life in 1965 as Beat Five, but soon changed their name to Groep 69, then to the Group 69 Sect, and finally to Dragonfly in 1967. When playing live, which was apparently a relatively rare occurrence, they were known to paint their faces in a "Kiss-like" fashion (as shown in the group's photo to the right). Members included John Caljouw (vocals), Huib Pouwer (drums) and brothers Rudy de Queljoe (guitar) and Tony de Queljoe (bass).

They released two outstanding 45s on the Philips label, the first ('Celestial Dreams' b/w 'Desert Of Almond') in early 1968, which became a minor Dutch Top 40 hit, peaking at #33. Unfortunately, their follow up (the energetic and hypnotic 'Celestial Empire' b/w 'Prince Of Amboyna'), which was released in the fall of 1968, flopped causing the band to part ways by the end of that year.