From: Harrow, Middlesex, England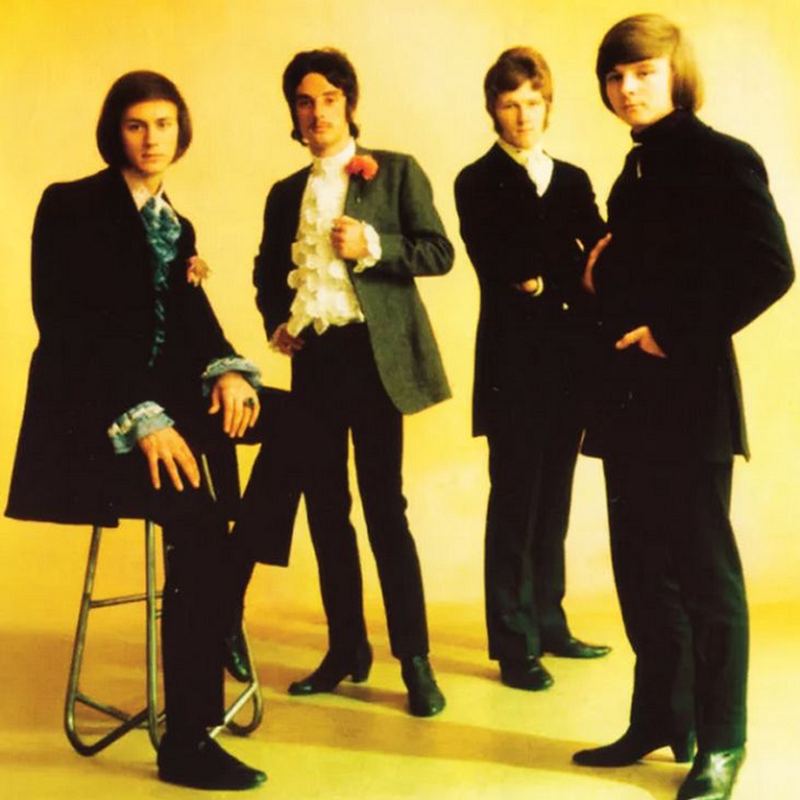 This West London based band started life in 1964 as an R&B outfit called the Side Kicks and then changed their name to the Key in late 1965. In early 1967, they dove headfirst into psychedelia and began calling themselves the Kaleidoscope. Members included Peter Daltrey (lead vocals, keyboards), Ed Pumer (guitar), Steve Clark (bass) and Dan Bridgman (drums). While the group did not achieve any significant commercial success back in the 60s, they were well received by critics and their peers and have managed to maintain a loyal cult fan base to this day.

Their debut LP titled Tangerine Dream was issued in late 1967 and includes a slew of excellent tracks, including 'Flight From Ashiya', 'Dive Into Yesterday', 'A Dream For Julie' and '(Further Reflections) In The Room Of Percussion'. As a side note, the "Room of Percussion" was a nickname for Ed Pumer's bedroom where the group spent a lot of their time together. All of their songs as the Kaleidoscope were originals, written by Pumer (music) and Daltrey (lyrics).

The Kaleidoscope gigged incessantly in the U.K. and Europe throughout 1968, and released a non-LP single ('Jenny Artichoke' b/w 'Just How Much You Are') in September of that year. The A-Side was a well received, catchy little tune that was played constantly on the radio, but surprisingly still failed to chart. It wasn't until April, 1969 that they issued a second and final LP titled Faintly Blowing. This record continued in the same styling of their first album, but with a stronger focus on traditional British folk music. Unfortunately it too failed to chart and in August of that year, the band changed their name to Fairfield Parlor and moved towards a more progressive rock direction.

Artist information sources include: The book, 'Tapestry of Delights Revisited' by Vernon Joynson.