From: Houston, TX, USA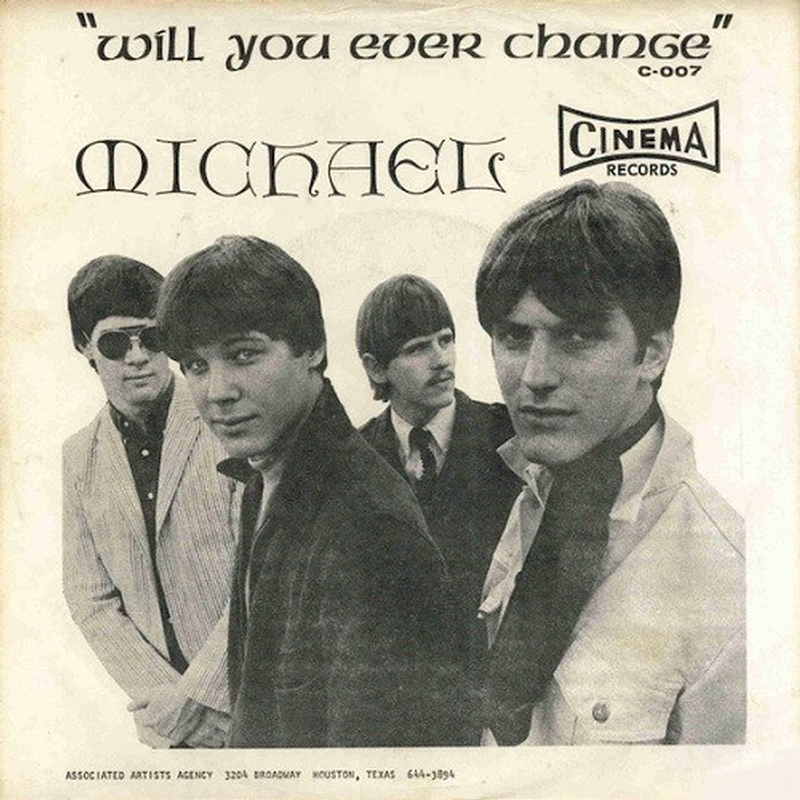 This Houston outfit formed in 1965 and was originally known as the Glass Kans. By 1967, they had changed their name to Michael and issued two singles on the Cinema label under that moniker. Members included Mike White (lead vocals), Bob Brogan (guitar), William Scott Chambers (bass) and George Holsomback (drums). It is known that the groovy 'Caretaker' featured here on TWOS was recorded at around the same time they issued their 45s, but was surprisingly never officially released on vinyl.

If you have any further information on this group, please e-mail to paulmaze@techwebsound.com.