From: Buffalo, NY, USA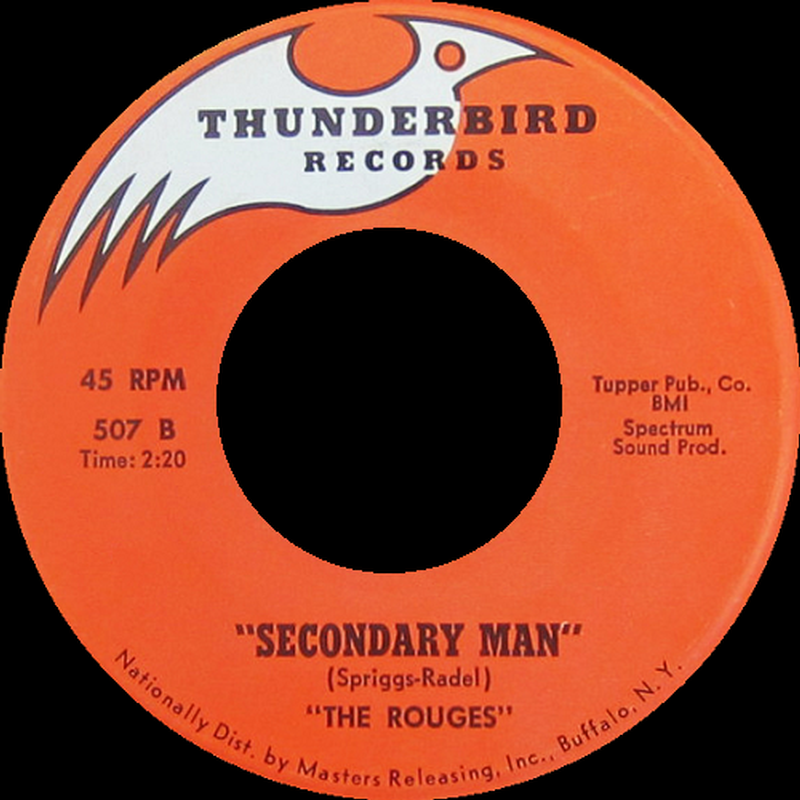 Little is known of this Buffalo band that issued three singles between 1966 and 1967. Original members were Michael Spriggs (lead guitar), Robert Radel (bass), Gary Jaros (drums), James Pierotti (lead vocals) and Dave Smith (rhythm guitar). The group owned and performed wild gigs in their own nightclub called The Rogues Gallery.

The outstanding, Beatles inspired 'Secondary Man' appears on the flip side of their second 45 and was written by Spriggs and Radel. Later in their tenure, Smith left to join the Army and was replaced by Glen Tate (rhythm guitar). After the band finally split in the early 70s, Spriggs went on to become a very successful session guitarist, playing mainly for country stars like Eddie Rabbit, Faith Hill and Kenny Rodgers.

If you have any further information on this group, please e-mail to paulmaze@techwebsound.com.

Artist information sources include: The book, 'Fuzz, Acid, and Flowers Revisited' by Vernon Joynson.