From: Auckland, New Zealand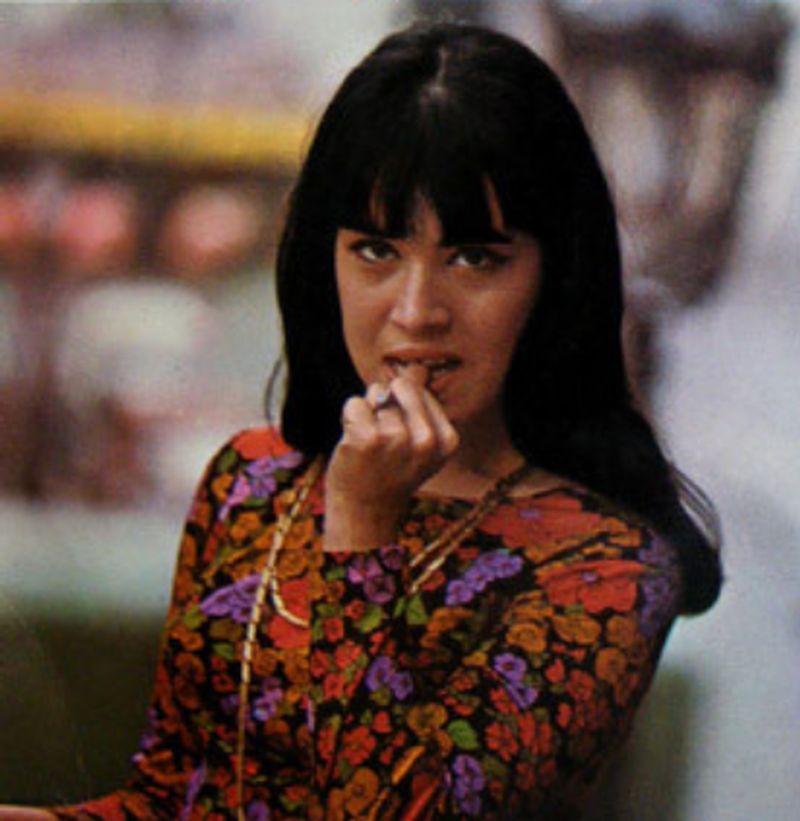 Singer and songwriter Gale Garnett will always be best known for her 1964, U.S. Top 5 hit 'We'll Sing In The Sunshine', which she penned on her own. The song was not only a huge seller, but also won a Grammy for "Best Folk Recording". Many people are unaware though that in the late 60s, Garnett dabbled in the pop-psych genre, not only on her own, but also collaborating with a group called the Gentle Reign on a few LPs.

Garnett was born in Auckland, New Zealand on July 17, 1942, but spent most of her younger childhood years in England where she started acting at age eight, appearing in several plays and TV commercials. At age 11, her family immigrated to Canada, but after prematurely losing her Dad to a heart attack, she moved to New York City with some older friends at age 13. In the Big Apple, she found work as a cast member of a touring production of The World Of Suzie Wong, which eventually led her to California where she ended up settling down for most of the 60s. She made her U.S. TV debut in 1960 as a guest character on the hip gumshoe drama 77 Sunset Strip. Other work followed with appearances on Hawaiian Eye, Bonanza and Have Gun – Will Travel. It was in 1964 that she broke into the music business with the big hit 'We'll Sing In The Sunshine', which prompted more TV appearances and the issue of several lighter folk LPs on the RCA label throughout the mid 60s.

It was in 1967 that Garnett made the shift to a more psychedelic sound with the release of her sixth and final solo LP titled Gale Garnett Sings About Flying & Rainbows & Love & Other Groovy Things. Highlights on the album include 'I Make Him Fly' and the upbeat little ditty, 'You're Doing Me No Good'. It should also be mentioned that several highly regarded musicians collaborated and played on this record, including Van Dyke Parks (keyboards), Dick Rosmini (guitar), Tommy Tedesco (guitar), Don Randi (piano) and Earl Palmer (drums).

In 1968, Garnett switched to Columbia Records and issued two more LPs with the band the Gentle Reign (for further information on these LPs, please refer to Gale Garnett And The Gentle Reign). After these albums received little commercial success, Garnett abruptly exited the music business and focused most of her energy on acting, the profession she far more prefers. Over the years, she has most notably appeared in the movies Tribute (1980) with Jack Lemmon, Mr. & Mrs. Bridge (1990) with Paul Newman and Joanne Woodward, and more recently My Big Fat Greek Wedding (2002). It should finally be mentioned that Garnett has also been a successful writer, including novels, newspaper columns and book reviews.