From: Cleveland, OH, USA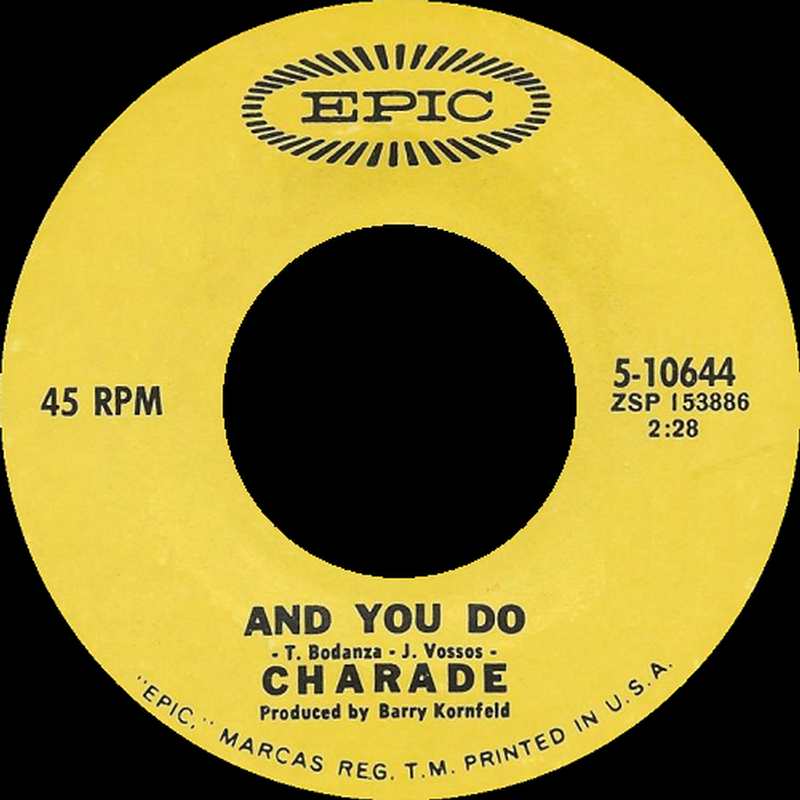 Originally known as the Charades, this Cleveland outfit formed in 1967 and released one 45 ('And You Do' b/w a cover of Sly & The Family Stone's 'Somebody's Watching You') on the Epic label in the summer of 1970. Members included John Vossos (lead vocals, tenor saxophone), Tony Bodanza (guitar, vocals), Jackson Mohler (bass, vocals), Buddy Maver (drums, vocals), Billy Hanna (trumpet, vocals) and Don Kubec (tenor saxophone).

The A-side of their record, written by Bodanza and Vossos, is an outstanding up-tempo rocker, which includes a great use of horns, sprinkled with a smidgen of soul. Unfortunately it didn't sell that well, prompting them to call it quits in 1971.

If you have any further information on this group, please e-mail to paulmaze@techwebsound.com.