From: Bedfordshire, England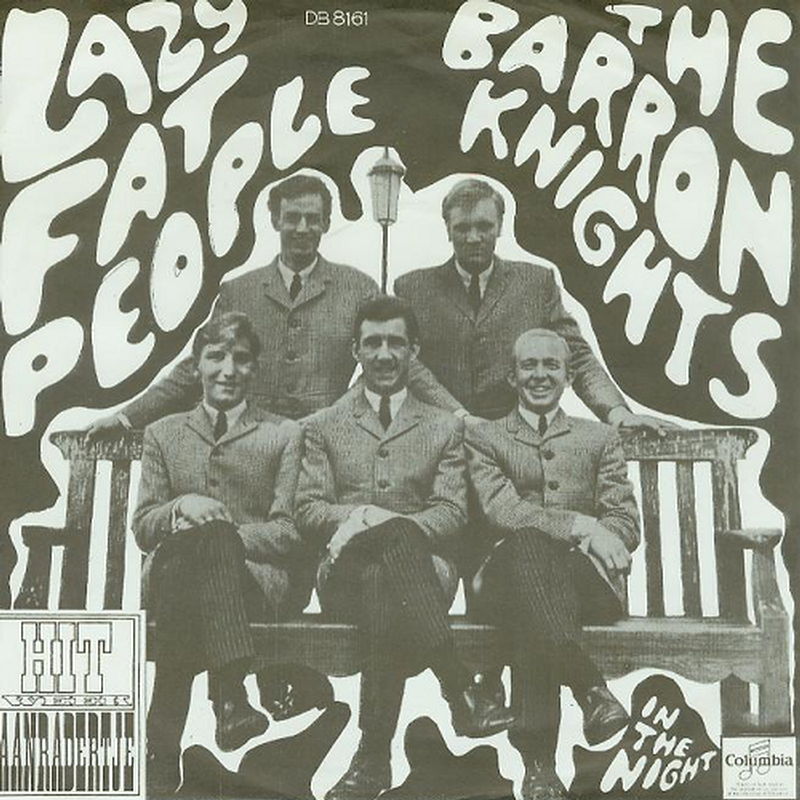 The Barron Knights was a rather unique and very popular 60s U.K. comedy beat outfit. Band members included Anthony "the Barron" Osmond (vocals, bass), Leslie John Barker aka Butch Baker (vocals, guitar), Dave Ballinger (drums), Richard Palmer aka Duke D'Mond (vocals, guitar) and Peter "P'Nut" Langford (vocals, guitar).

The group formed in 1960 when Osmond, nicknamed "the Barron", left the Royal Air Force to start a musical act, having previously produced stage shows. The ensemble was originally known as the Knights Of The Round Table, but was shortly renamed the Barron Knights by Osmond's father. They started out as a straight group, but in the mid 60s, moved into comedy and achieved success by parodying groups like The Beatles and Rolling Stones.

They released several LPs and 45s throughout the 60s and early to mid 70s, mixing up comedy and straight songs. Their 1967 single 'Lazy Fat People' is very quirky but catchy, and was written by Pete Townsend of the Who.

Artist information sources include: The book, 'Tapestry of Delights Revisited' by Vernon Joynson and an article by William Ruhlmann at All Music Guide.