From: Los Angeles, CA, USA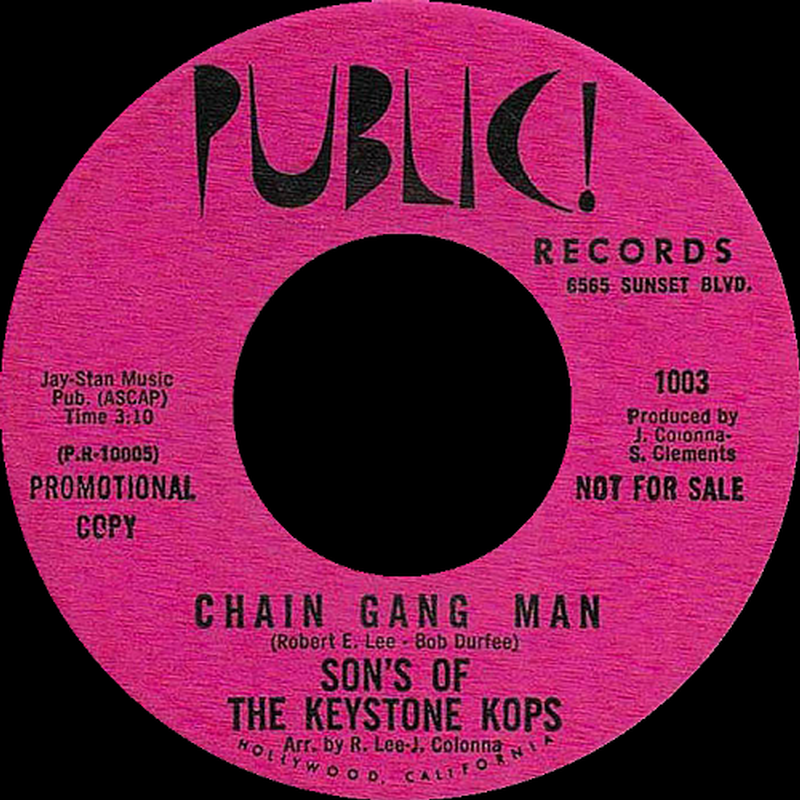 Nothing is known of this L.A. area ensemble other that they released one 45 ('Chain Gang Man' b/w 'I Laughed You Cried') on the obscure Public! label in early 1969. The rather unique A-side was written by Robert E. Lee and Bob Durfee with both sides of the record being produced by J. Colonna and S. Clements, and arranged by Colonna and Lee.

If you have any further information on this group, please e-mail to paulmaze@techwebsound.com.

Artist information sources include: The book, 'Fuzz, Acid, and Flowers Revisited' by Vernon Joynson.