From: Miami, FL, USA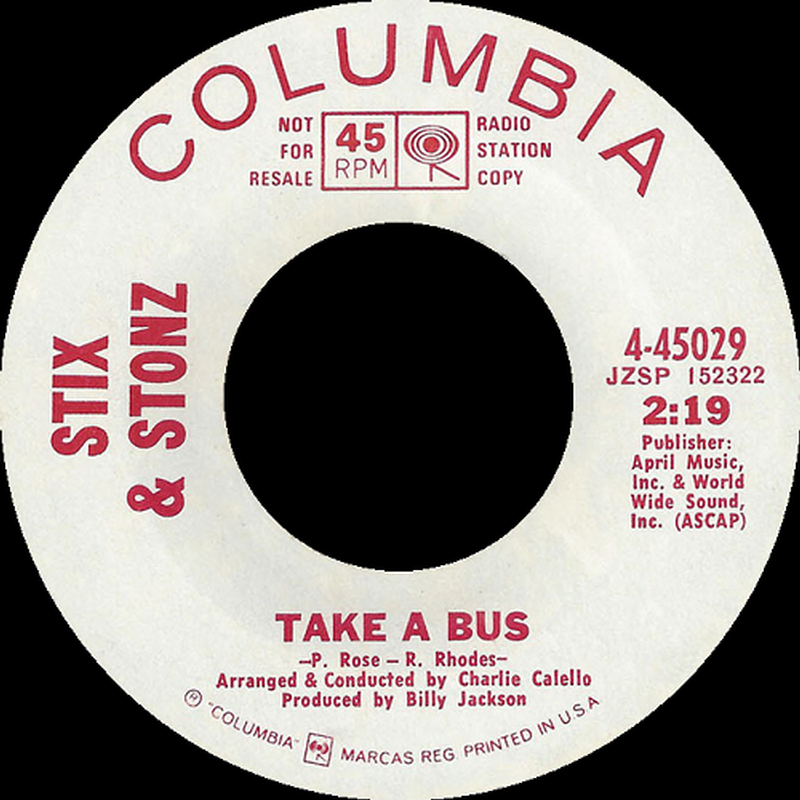 Very little is known of this south Florida band that evolved out of Sounds Unlimited in the late 60s, taking their name from another local area band of the same moniker that had recently dissolved. Confirmed members were Paul Rose (guitar) and Randy Rhodes (drums). They issued one 45 on the Columbia label in late 1969, which contains the outstanding 'Take A Bus' on its flip side.

If you have any further information on this group, please e-mail to paulmaze@techwebsound.com.

Artist information sources include: The book, 'Fuzz, Acid, and Flowers Revisited' by Vernon Joynson.