From: Muskegon, MI, USA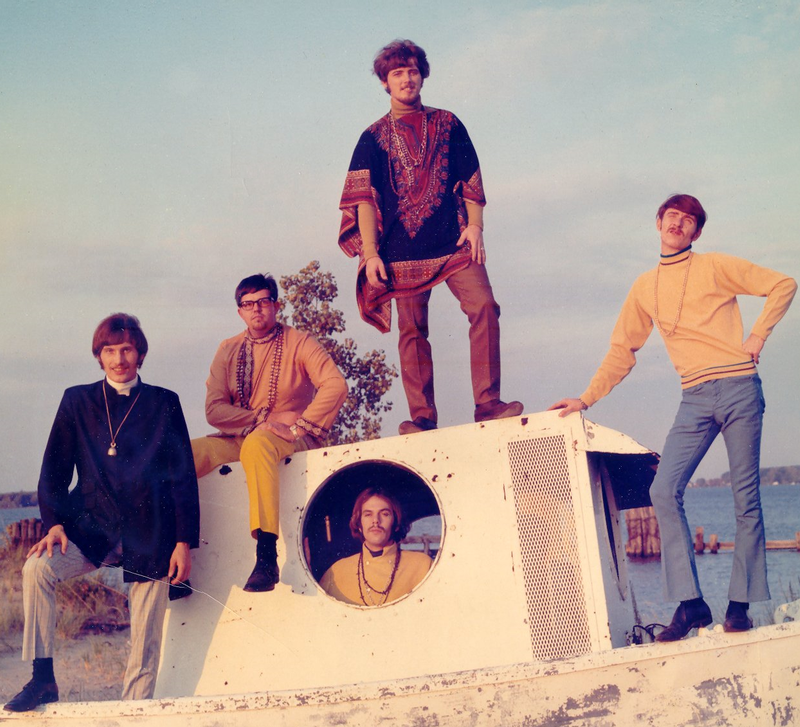 This western Michigan band formed in late 1964 as the Hitchhikers, but later changed their name to the Aardvarks by arbitrarily pulling the word from the first page of the dictionary. Original members included Darrell Dingler (lead vocals, bass, harmonica), Gary "Sticks" Walker (drums), John Carter (guitar) and Rick Spratt (guitar). It was this lineup that recorded the excellent 'Higher Than I'm Down', which was written by Dingler and can be found on the A-side of their first single, issued on the band's own Vark label in May, 1966.

In late 1966, Spratt left the group and Rick Kuerth (keyboards, backing vocals) and Terry Potts (bass, backing vocals) were brought in. Adding Potts allowed Dingler to focus more on lead vocals and harmonica, and it was this lineup that issued their second single ('I Don't Believe' b/w 'I Don't Need You').

In early 1967, Kuerth and Carter left and were replaced by Jim Britton (lead guitar) and Don Herald (guitar). It was this incarnation of the band that recorded their third and final 45 ('Cherie, Can't You Tell' b/w 'Let's Move Together'). After the single was released, Potts left the fold and was replaced by Tim Smiley (bass). Walker was then drafted to Vietnam and replaced by Neil Stone (drums) who played the sticks from late 1967 through late 1968. Stone then left and was replaced by Bill Poplaski (drums). It is this lineup that is shown in the group photograph from 1969, but by this time, they had reverted to a Top 40 cover band playing mostly bars. They finally decided to call it quits in 1970.

Artist information sources include: The book, 'Fuzz, Acid, and Flowers Revisited' by Vernon Joynson.