From: Brooklyn, NY, USA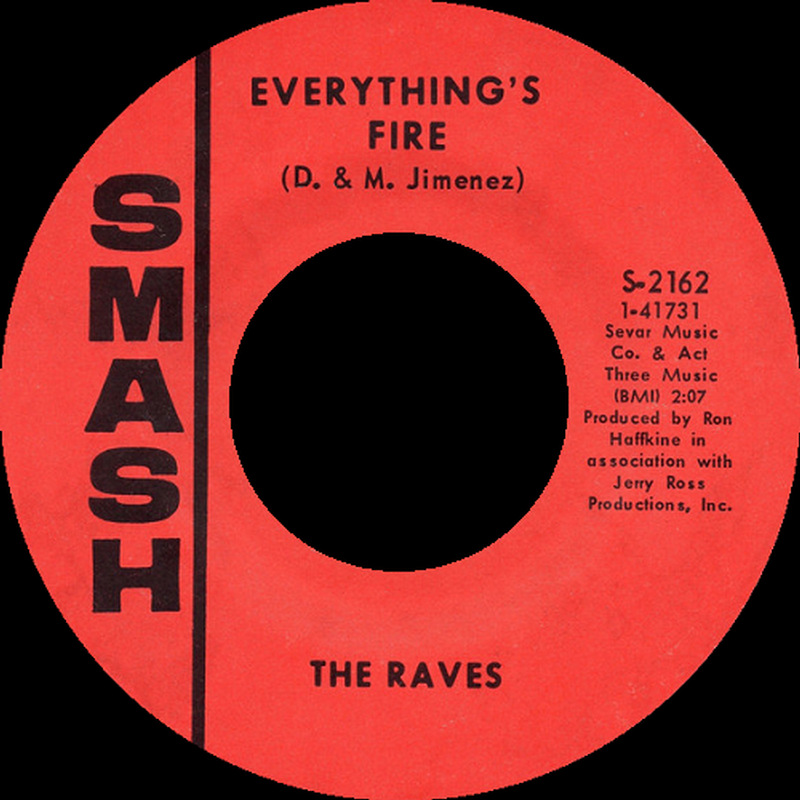 This New York City band released three singles on the Smash label from 1967 into 1968. Confirmed members of the group included brothers Dave and Michael Jimenez, who wrote all of their material. 'Think Of Your Love' is an outstanding Yardbirds inspired number that can be found tucked away on the B-side of their summer of '67, second record. 'Everything's Fire' can be found on the A-side of their spring of '68, third 45, which is a fast-paced, hard-driving rocker that becomes very catchy after a few listens.

If you have any further information on this group, please e-mail to paulmaze@techwebsound.com.

Artist information sources include: The book, 'Fuzz, Acid, and Flowers Revisited' by Vernon Joynson.