From: Los Angeles, CA, USA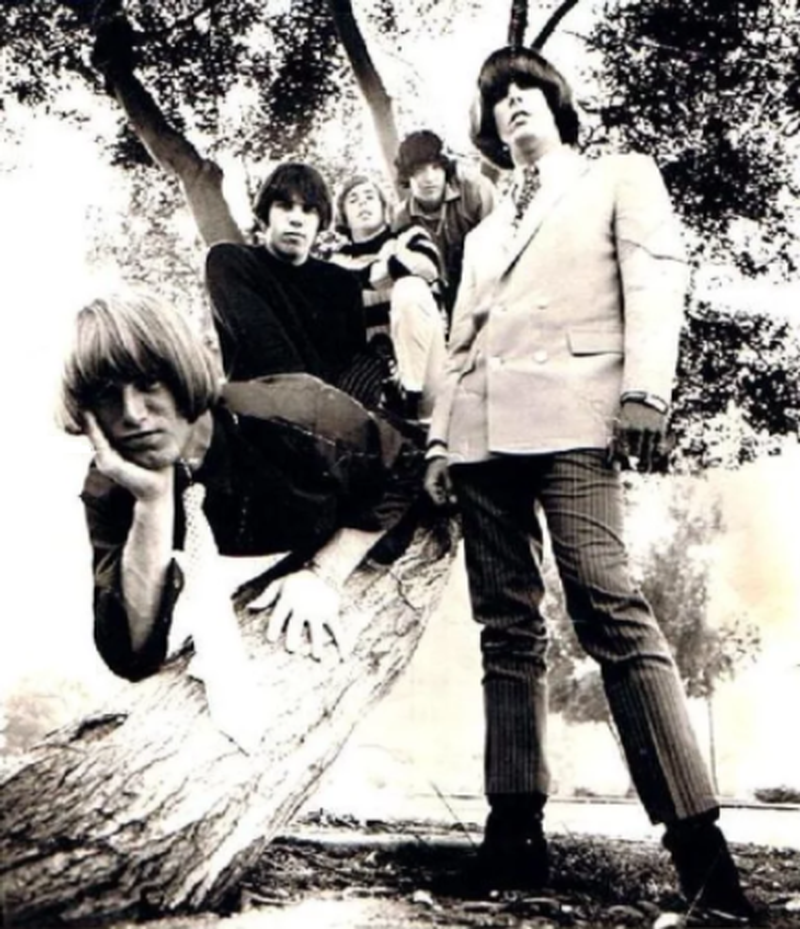 Initially known as the Chosen Few, this L.A. band formed in 1965 with original members John Burge aka Ian Hamilton (keyboards), Ralph Plummer (lead vocals), Tom Fannon (guitar, vocals), Bart Conway (bass) and Barry McGuire (drums). McGuire didn't last long however, and was soon replaced by Danny Fantz (drums) in 1966. Fantz too was a short-termer and was quickly replaced by Greg Hart (drums) later that year. Conway also left around this time and was replaced by Jay Alan (bass). The group then briefly changed their moniker to the Rollin' Machine, which was apparently Hart's nickname. It wasn't too long before they attracted the attention of manager Forrest Hamilton, who took the band under his wing, changed their name to the Hamilton Streetcar and secured them a record deal with Lee Hazlewood and his LHI label in 1967.

The group issued their debut 45 ('Flash' b/w 'Invisible People') in the summer of '67, with the B-side becoming somewhat of a local favorite. A second single ('Confusion' b/w 'Your Own Comedown') then followed in early 1968, which didn't sell well prompting LHI to drop them. Michael Georgiades (guitar) was then brought in around this time to replace Cannon, who had decided to split.

In 1969, the band was signed to the Dot label, which wanted to move them away from their punkier sound in exchange for a more melodic vibe by adding former Appletree Theatre alumnus John Boylan (vocals) to the mix. This prompted all members to quit during recording sessions, except for Plummer and Hamilton, who along with Boylan, recruited Buzz Clifford (guitar, vocals) and various unknown session musicians to finish their 1969 self-titled LP. The highlight on the album is the groovy 'Brother Speed', which can also be found tucked away on the B-side of their fourth 45. This song was penned by Boylan, who had previously recorded and released a more laid back version of it with the Appletree Theatre.

Artist information sources include: The book, 'Fuzz, Acid, and Flowers Revisited' by Vernon Joynson.