From: Los Angeles, CA, USA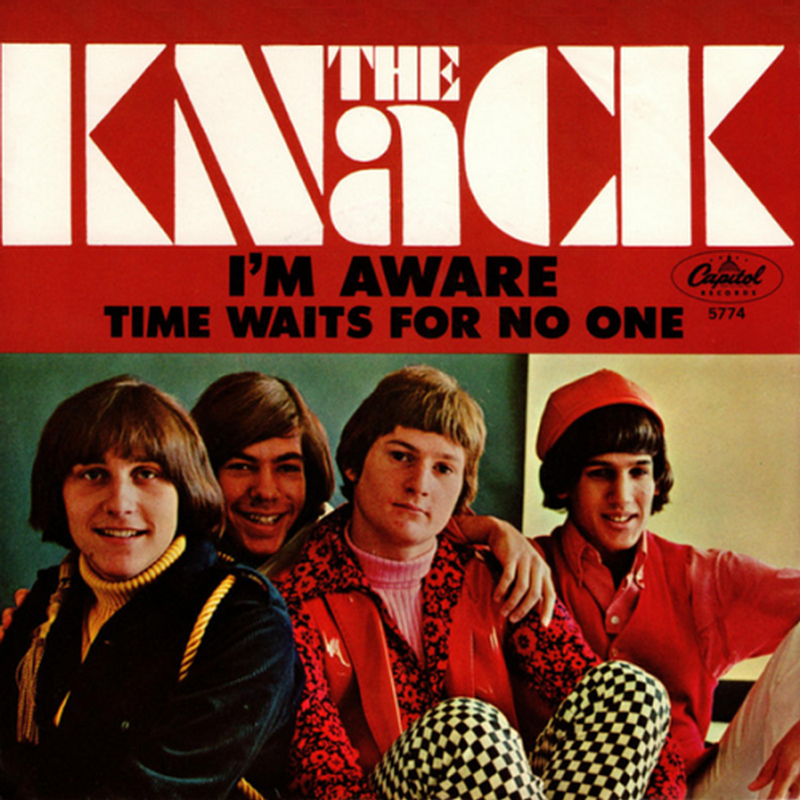 This underrated L.A. band, originally named the Inmates, was formed in 1965 by four Hollywood High School classmates. In 1966, they changed their name to the Knack and were discovered by legendary producer Nick Venet who got them signed to Capitol Records where they released four singles over the next couple of years. Original members included lead singer and songwriter Michael Chain (vocals, guitar), Dink Kaplan (lead guitar), Larry Gould (bass) and Ken Meyers (drums). Meyers didn't last that long however and was replaced by Pug Baker (drums). It was this lineup that issued the outstanding 'Time Waits For No One' in late '66.

Unfortunately, a botched marketing campaign hindered their success when Capitol, while in the process of losing their contract with The Fab Four, advertised the Knack as being "even better than The Beatles". They did however find mediocre stardom, playing a number of the top L.A. clubs and even performing once at the Hollywood Bowl. Capitol also sent them on a countrywide tour, appearing on a lot of regional TV music shows, but they never broke nationally. In early 1968, Kaplan left the fold and was replaced by Bobby Cochran (lead guitar) who was the nephew of former 50s rock star Eddie Cochran. It was this lineup that released the excellent 'Lady In The Window', but unfortunately the group couldn't hold it together and finally dissolved in 1969.

As a side note, this band is not to be mistaken for a completely different, late 70s ensemble of the same name that released the one hit wonder 'My Sharona'.