From: Melbourne, Australia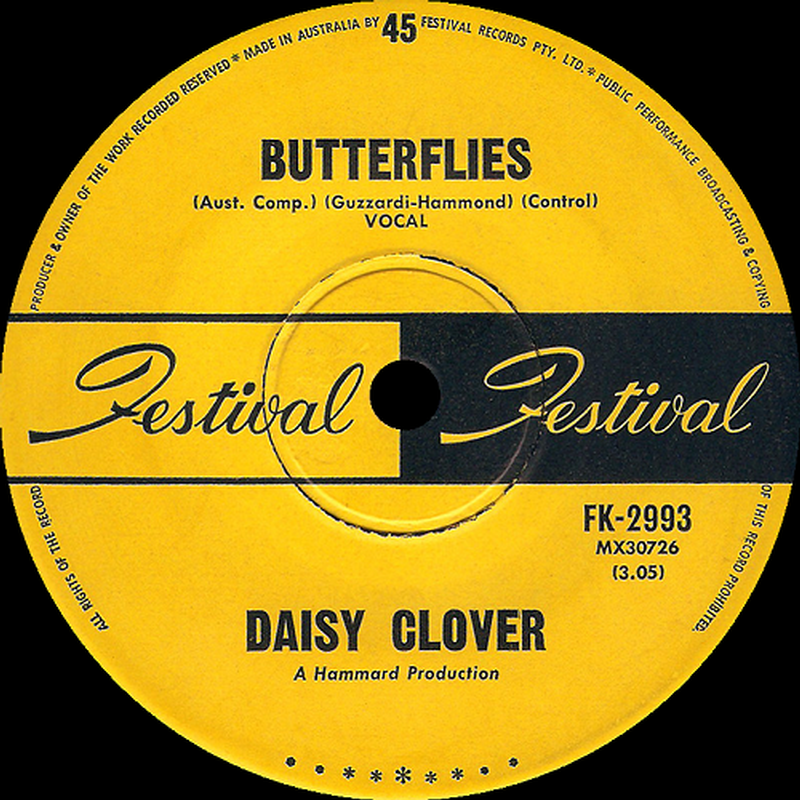 Melbourne, Australia's Daisy Clover started out as a soul ensemble in 1967 and took their name from the 1965 film Inside Daisy Clover, which starred Natalie Wood and Christopher Plummer. Original members included Chris Amplett (vocals), Mick Elliott (guitar), Greg Hunt (vocals), George Curtis (organ, drums), Nick Kvenos (guitar, vocals), Alfie Reed (drums) and John Taylor (bass).

'Butterflies' (penned by Guzzardi-Hammond and produced by Hammond) is an excellent track that can be found tucked away on the B-side of their first single. They issued a second single ('Penny Brown Girl') in late 1969, which spent five weeks on the Australian charts in the first months of 1970. In 1971, the group reformed with all new members except for Hunt and became more rock orientated.

Artist information sources include: The book, 'Dreams, Fantasies, and Nightmares From Far Away Lands Revisited' by Vernon Joynson.