From: Los Angeles, CA, USA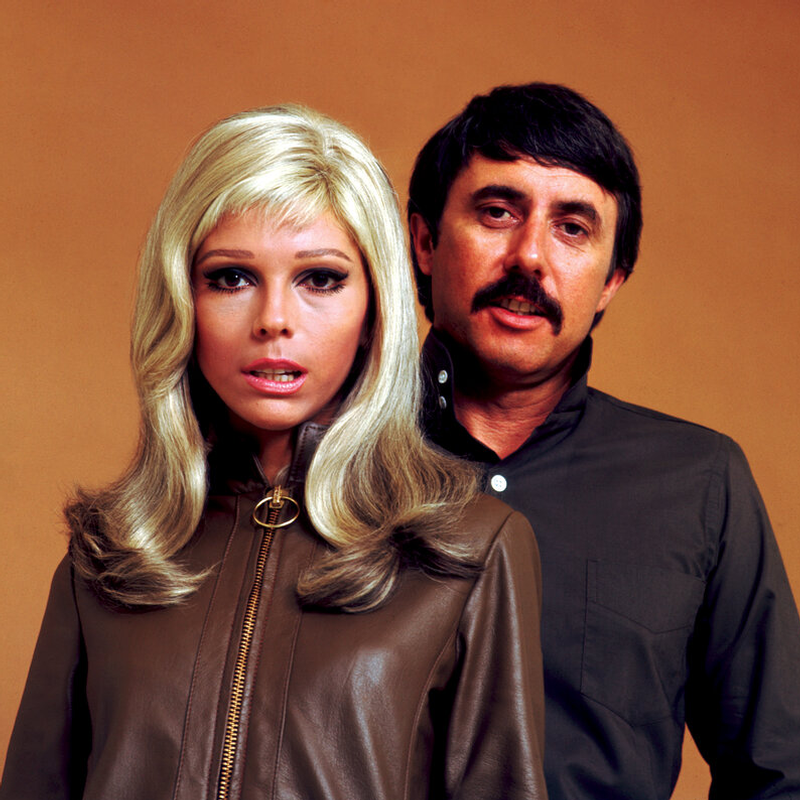 In the late 60s through early 70s, Nancy Sinatra, the daughter of icon Frank Sinatra, teamed up with Lee Hazelwood, a gifted singer, songwriter and record producer. They released several singles and LPs, some credited to the duet and some as Sinatra solo works. Their first breakout hit was 'These Boots Are Made For Walkin'' in 1966, which was written by Hazlewood and shot to #1.

Although only some of their material is considered psychedelic, songs like the haunting 'Some Velvet Morning' should not be ignored within the genre. While Sinatra sings in a beautiful and higher pitch, Hazlewood has a distinctive baritone voice that adds an ominous resonance to the music. Hazlewood's collaborations with Nancy Sinatra as well as his solo output in the late 1960s and early 1970s have been praised as an essential contribution to a sound often described as "Cowboy Psychedelia" or "Saccharine Underground".