From: Beirut, Lebanon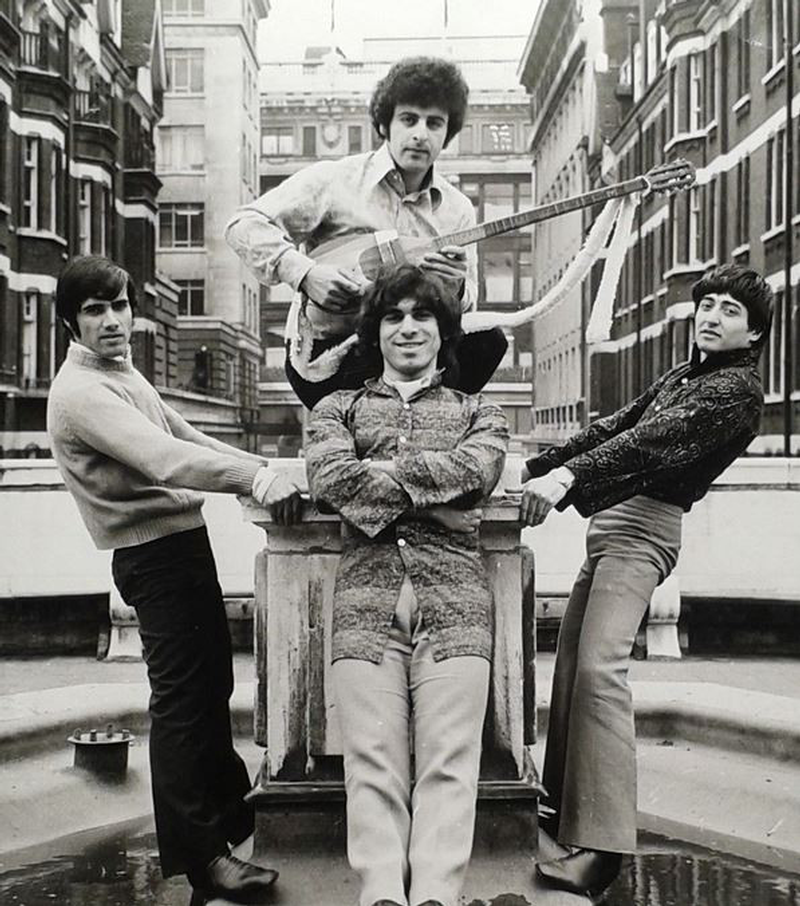 This Lebanese band formed in 1964 as the Top 5 and then by 1966, had changed their name to the Sea-ders. Members included Albert Haddad (lead guitar, vocals), Joe Shehadeh (rhythm guitar, vocals), Raymond Azoury (bass) and Zad Tarmush (drums).

The group released their first 45 ('Thanks A Lot' b/w 'Better Loved') on the local Symbol label in '66, which sold over 10,000 copies in their home country of Lebanon, making it a huge hit there. This garnered the attention of Decca Records, which contacted the band and convinced them to relocate to London, England by signing them to a record contract in early 1967. Decca then reissued 'Thanks A Lot' as a single in the U.K. that spring, along with a self-titled EP featuring the track as well.

In early 1968, the band changed their moniker to the Cedars and released the outstanding single 'For Your Information', which was written by Hadded and Azoury, and produced by Tony Clarke. This highly original track has a natural Eastern feel to it and showcases hypnotic harmonies, balalaikas and an acoustic bouzouki as a lead instrument. A second and final 45 ('I Like The Way' b/w 'I Don't Know Why') followed in the spring of '68, but unfortunately none of their records sold that well in the U.K., prompting the group to move back to Beirut and split up later that year.

If you have any further information on this group, please e-mail to paulmaze@techwebsound.com.

Artist information sources include: The book, 'Tapestry of Delights Revisited' by Vernon Joynson.