From: Los Angeles, CA, USA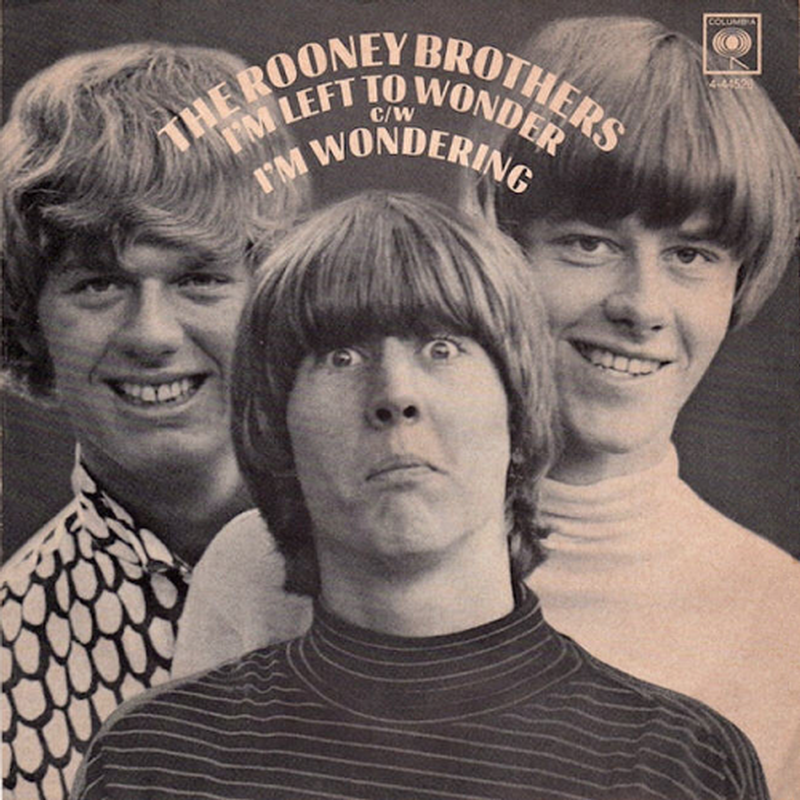 This group of siblings was led by Mickey Rooney, Jr. (guitar, vocals) and his brothers Tim and Teddy. Mickey and Tim had previously both been Mouseketeers on The Mickey Mouse Club TV show in 1955 and, following in their famous movie star father's footsteps (Mickey Rooney, Sr.), have dabbled in show business all of their lives. Teddy had previously been in the locally popular L.A. band the Yellow Payges for a stint.

Mickey, Jr. got his musical start in 1964-65 on the TV show Shindig and by 1967 had helped score the soundtrack to the MGM movie Hot Rods to Hell, but it was never officially released on LP. In 1968, he teamed up with his brothers Tim and Teddy and released three singles on Columbia Records, the first two being credited to the Rooney Brothers and the third to the Rooneys. Their first single 'Geordie' is an excellent, British folk inspired number, while 'Walter Right' is a pleasant and catchy tune with funny lyrics that appears on the B-side of their third 45.

After the three singles, Mickey went on to become a member of the Sunrays in 1969 and then teamed up with famous record producer Curt Boettcher in 1970 as a member of the band Song. He went on to release some solo albums in the 70s and most recently ran Rooney Entertainment with his brother Tim, who unfortunately passed away in 2006.