From: Long Island, NY, USA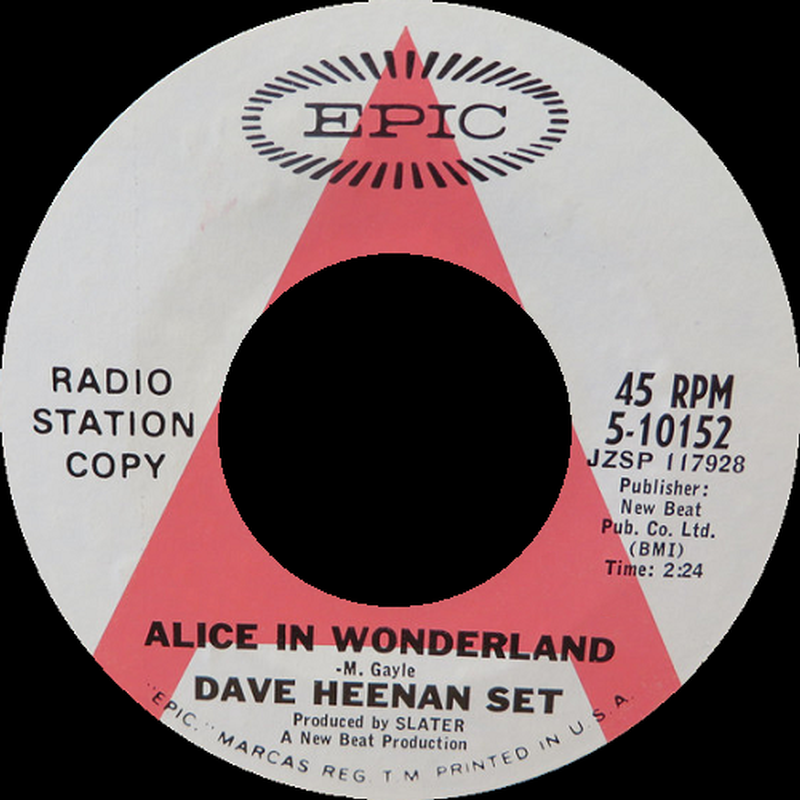 This band was actually the Glitterhouse in 1967 before they had come up with that name in 1968. The origins of the group can be traced back to 1965 when Michael Gayle (lead guitar, lead vocals) met Hank Aberle (guitar, violin, harmony vocals) and Al Lax (bass, harmony vocals) at a party on Long Island. They hit it off and formed their first band, the Justice League, but then changed their name to Pop Art for one single that was released in 1966. They then changed their name to the Dave Heenan Set in 1967 when Gayle had briefly left and was replaced on vocals by Englishman, David Heenan. Other band members included Moogy Klingman (keyboards) and Joel "Bishop" Obrien (drums).

They released one 45 (the excellent 'Alice In Wonderland' b/w 'So Many Roads'), with both songs actually penned by Gayle but sung by Heenan. The band disintegrated when Klingman, who didn't get along with Heenan, left to regroup with Gayle. The rest of the "Set", minus Heenan, followed suit and the Glitterhouse was born.