From: Cudahy, WI, USA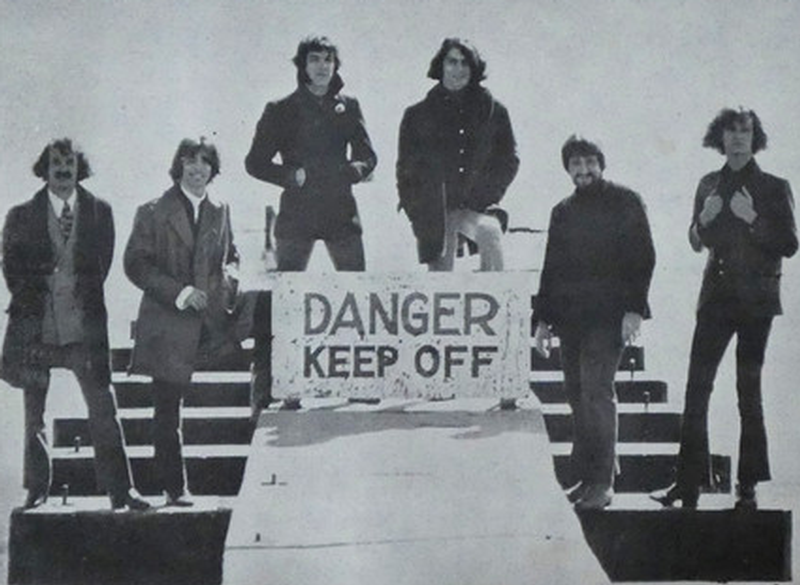 The Corporation formed in 1968 at the Galaxie, a rock club which was located in Cudahy, WI, a southeastern suburb of Milwaukee. Some months later, they were discovered by Capitol Records executives while playing at another local venue called The Bastille. Members included Kenneth Berdoll (bass, vocals), Patrick McCarthy (organ, trombone), Daniel Pell (vocals), Gerard Smth (lead guitar, vocals) and brothers John Kondos (guitar, flute, harp, piano, vocals) and Nicholas Kondos (drums, vocals).

Their first, self-titled LP was released in early 1969 and contains some great musicianship and original melodies. Highlights on the album include 'Ring That Bell', 'Smile' and the 19½ minute psychedelicized version of the John Coltrane instrumental 'India'. Although the album was a smash on the local Milwaukee charts, peaking at #3, it only reached #197 nationally. Even though the record ended up not being a huge commercial success, the band continued to write and record with hopes of a follow up LP on Capitol. When that deal fell through, they released two LPs (Hassles In My Mind and Get On Our Swing) in 1970 on Age Of Aquarius, a subsidiary label of Cuca Records.

Artist information sources include: The book, 'Fuzz, Acid, and Flowers Revisited' by Vernon Joynson. A special thanks to Jeanette in Milwaukee for bringing this band to TWOS's attention!