From: Burmingham, England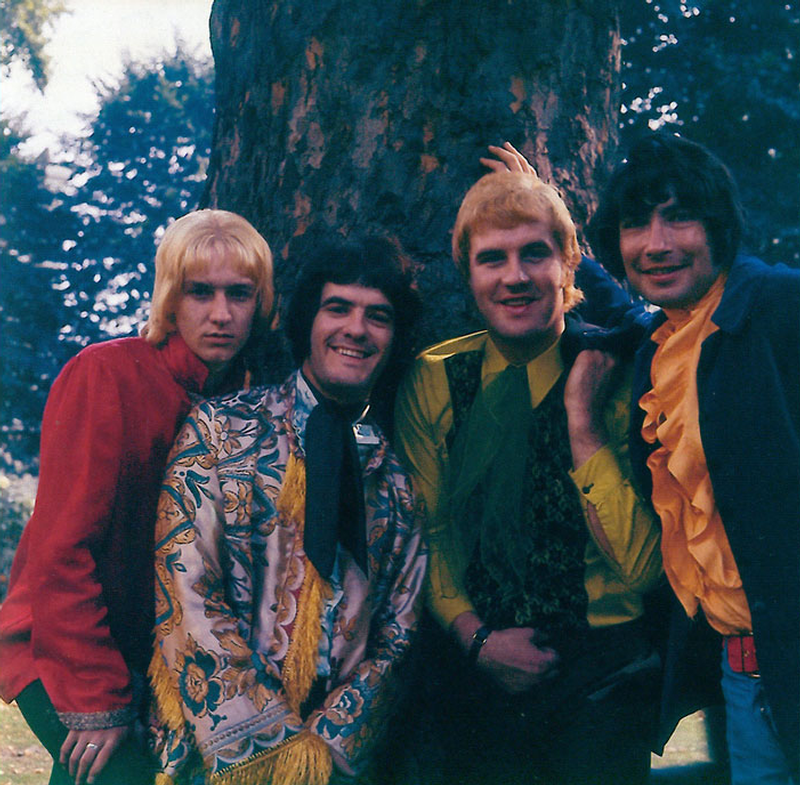 This short-lived Birmingham pop-psych outfit formed in early 1968, promptly signed to the Deram label and issued their first 45 (the extremely cheeky 'The Muffin Man' b/w 'Peter's Birthday (Black And White Rainbows)' about a month later. Original members included frontman Trevor Beacham aka Christopher Robin Evans (guitar, piano, vocals) along with Tony Clarkson (bass), Geoff Nicholls (guitar, organ) and Rob Moore (drums).

Their debut single was a minor hit in the U.K. and also sold well in many western European countries, but soon after, Nicholls and Moore left the fold and were replaced by David Kubinec (guitar, organ) and David Reay (drums). It was this lineup that released a few more singles and then a self-titled LP in the spring of 1969. The album contains all of the songs from their 45s as well as a few other tracks, including the outstanding 'Like A Tear' and 'We've All Seen The Queen'. They made TV appearances in both the U.K. and Europe to promote their records, but never hit it big. Towards the end of their run, Clarkson left and was replaced by Peter Beckett (bass), but it wasn't long after that the band decided to call it quits. Nicholls would later go on to play in Black Sabbath for several years and Beckett in the Little River Band.

Artist information sources include: The book, 'Tapestry of Delights Revisited' by Vernon Joynson.