From: Birmingham, England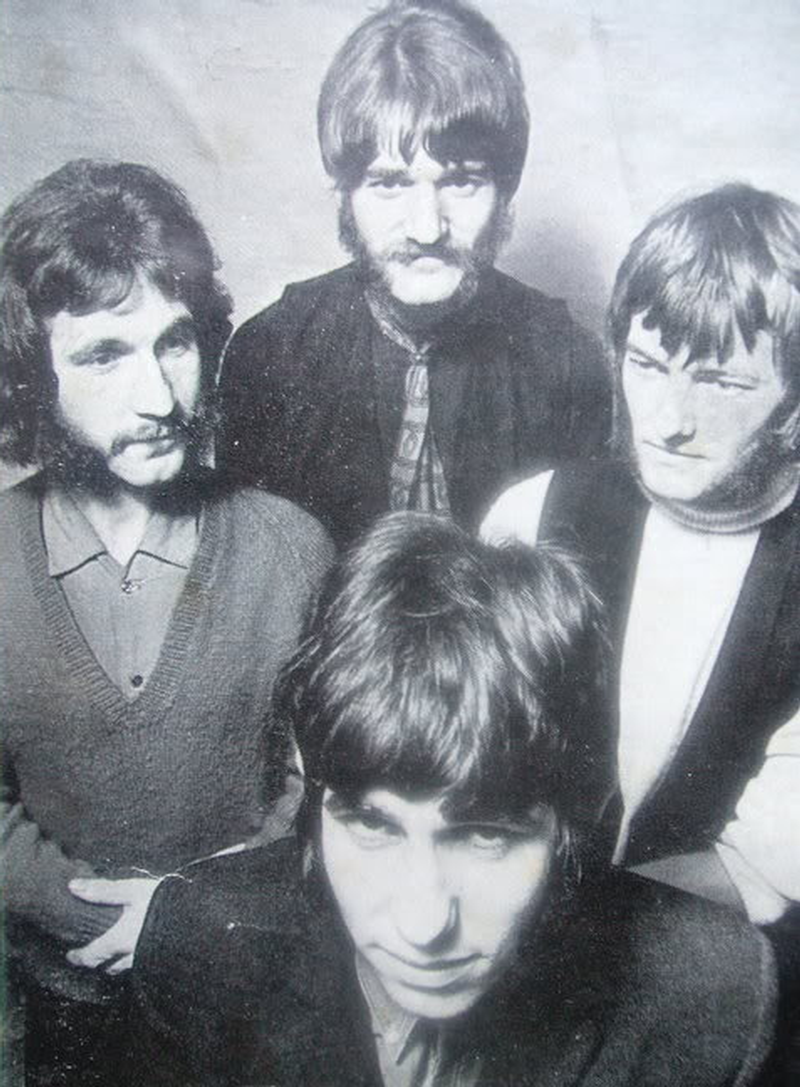 This underground Birmingham outfit evolved out of another act called the Gravy Train in 1968 with original members Ernie Handy (lead vocals), Bob Hewitt (lead guitarist), Graham Mullett (drums), Mick Pollard (bass) and Frank Wilson (keyboard, vocals). They honed their skills playing in Germany at army bases and clubs, augmented with a light show and go-go dancer.

In late '68, they returned from Germany and were awarded a record deal by Jack Dorsey of Pye Records. It was also around this time that Hewitt left and was briefly replaced by Toni Iommi of future Black Sabbath fame, and then after only a few gigs, he was replaced by Ian Leighton (lead guitar). It was this lineup that partook in the controversial photo shoot that now graces the front cover of their LP, which hadn't yet been recorded. At the time, weirdness was in as exemplified by the garish face makeup and strategically placed body paint that covers the band and a few topless models included in the shot. Before recording started however, Leighton left and was replaced by Paul Eastment (lead guitar, vocals), a cousin of Iommi.

The majority of the tracks on the self-titled album, including the outstanding 'Yellow Cave Woman', were written by Keith Law who was a friend of the group and veteran of the local music scene. The jazzy, organ-laden instrumental 'Owed To The Dip' is an outstanding band original. A non-LP instrumental single titled 'Telstar '69' was also released at the same time in early 1969, but despite some radio airplay and promotion by John Peel, none of the records sold well prompting the band to go their separate ways.

Artist information sources include: The book, 'Tapestry of Delights Revisited' by Vernon Joynson.