From: Genoa, WI, USA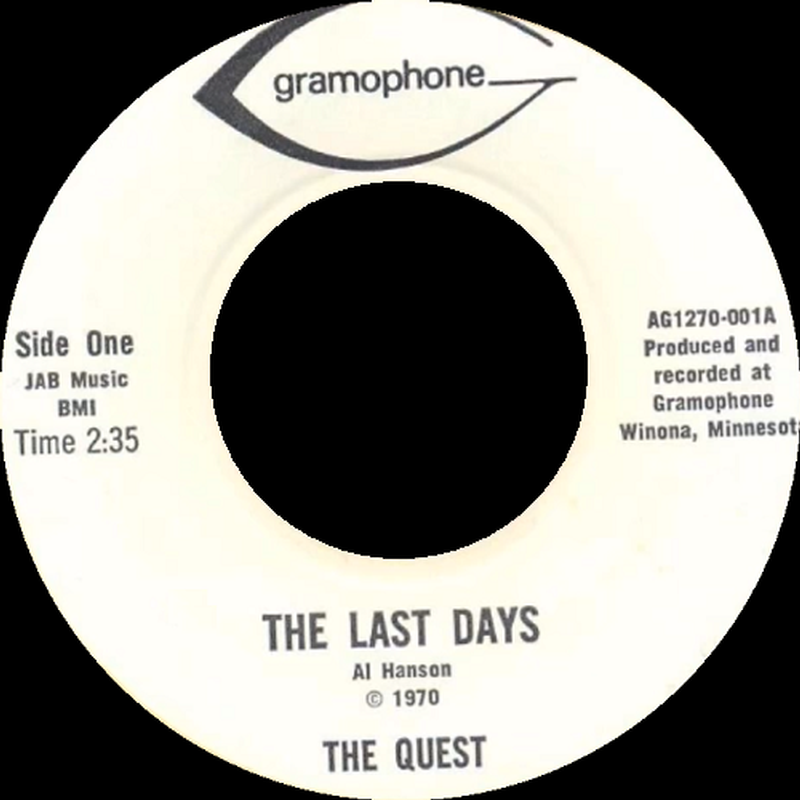 Almost nothing is known of this obscure band that are reported to have hailed from Genoa, WI (a small town located just east of the Mississippi River and approximately 20 miles south of La Crosse) and released one single ('The Last Days' b/w 'Love') on the Gramophone label in late 1970. The A-side featured here on TWOS is a quite unique and catchy pop-psych number written by Al Hanson.

If you have any further information on this group, please e-mail to paulmaze@techwebsound.com.

Artist information sources include: The book, 'Fuzz, Acid, and Flowers Revisited' by Vernon Joynson.