From: London, England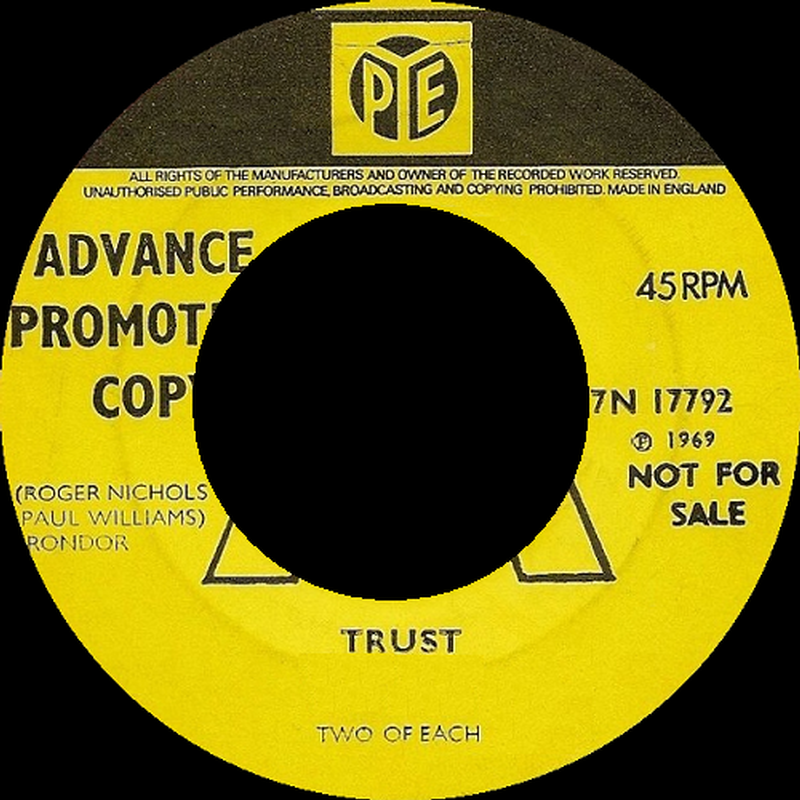 Two Of Each was a little known pop-psych ensemble that issued four singles on various labels between 1967 and 1970. Members included Michael Castro (lead guitar, vocals), John Conran (bass), Jacqui Daniels (drums) and Mally Page (vocals).

Their name presumably came from the fact that two of the members were male and the other two female. The A-side of their third, mid 1969 single is an outstanding rendition of the Roger Nichols-Paul Williams penned 'Trust', which had previously been covered by the Peppermint Trolley Company in 1968 and appeared later on Williams' 1970 solo LP titled Someday Man.

If you have any further information on this group, please e-mail to paulmaze@techwebsound.com.

Artist information sources include: The book, 'Tapestry of Delights Revisited' by Vernon Joynson.