From: Denver, CO, USA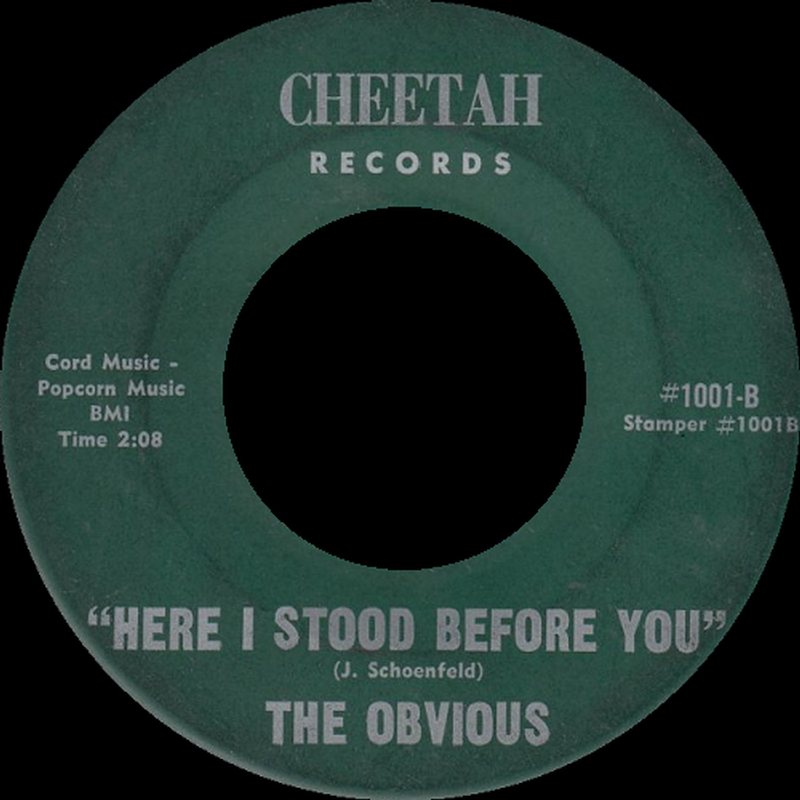 Very little is obvious about this Denver outfit that issued the outstanding Bob Dylan inspired, J. Schoenfeld penned 'Here I Stood Before You', which is tucked away on the flip-side of their 1966 Cheetah label single 'I Don't Believe'. The only confirmed member of the band was Gerry Jimerfield (guitar), who would later go on to form the Legend and Dragonfly.

If you have any further information on this group, please e-mail to paulmaze@techwebsound.com.