From: New York, NY, USA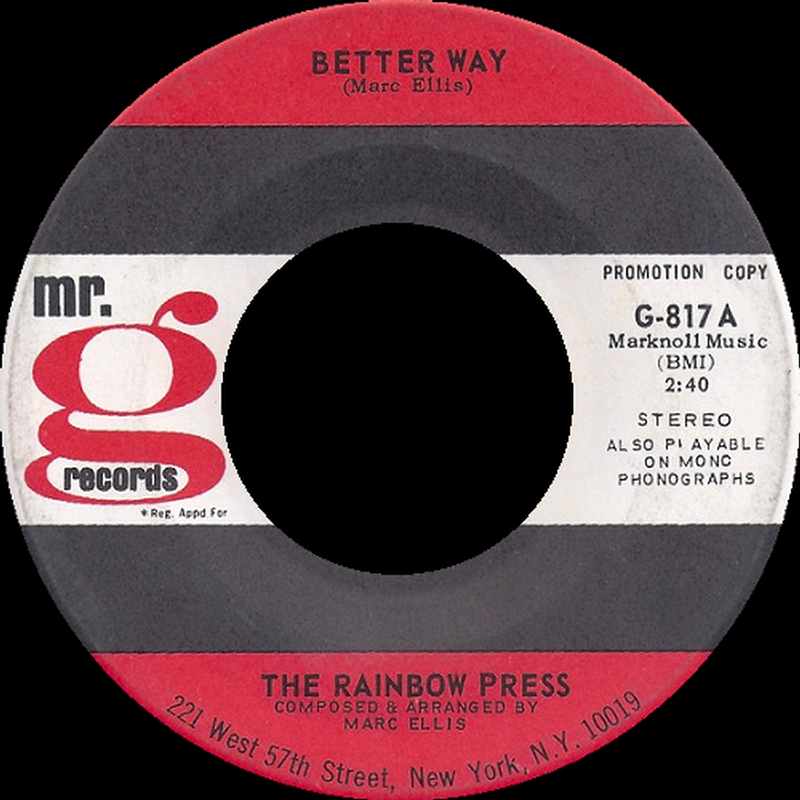 Very little is known of this New York City band that issued two LPs and a couple of singles between 1968-69 on the obscure Mr. G label. Members included Larry Milton (electric piano, 12-string guitar), Marc Ellis (guitar), Dave Troup (bass), Bill Yergin (percussion), Charlie Osborne (organ, vocals) and Dave "Joe" Groff (tambourine, maracas). The standout track from their first, 1968 LP (There's A War On) is the awesome, Ellis penned 'Better Way'. Their second album (Sunday Funnies) from 1969 is actually better than the first and includes a handful of standout tracks including 'Sightseeing', 'Great White Whale' and 'The Lost Platoon', which are highlighted by Milton's outstanding piano.

If you have any further information on this group, please e-mail to paulmaze@techwebsound.com.

Artist information sources include: The book, 'Fuzz, Acid, and Flowers Revisited' by Vernon Joynson.