From: Los Angeles, CA, USA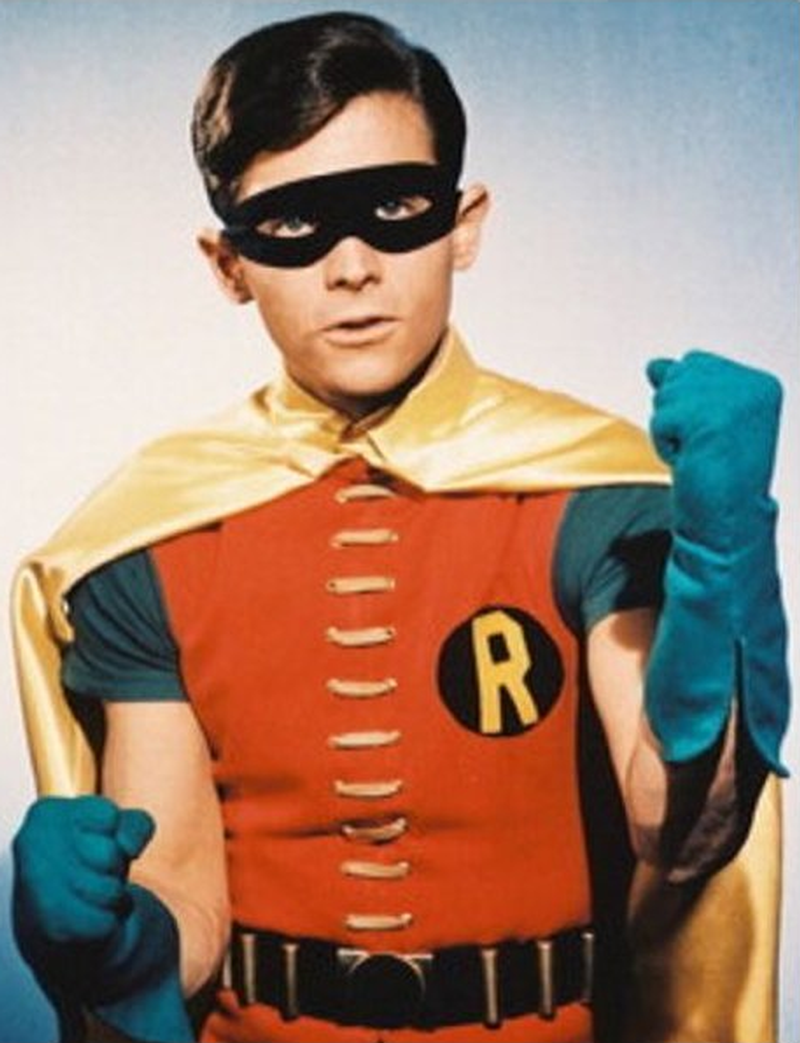 Burt Ward was born Bert John Gervis, Jr., in Los Angeles, CA on July 6, 1945. His father, Bert Sr., was the owner of a traveling ice show called Rhapsody On Ice. At the age of two, Ward was listed in the magazine Strange as it Seems as the world's youngest professional ice skater. Growing up, he was an avid reader of comic books such as Superman and Superboy, and enjoyed the 1950s action-adventure TV show Adventures of Superman. He acquired the nickname "Sparky" in youth, possibly from the sparks his skates used to kick up during his routines or energetic nature. He excelled in high school sport activities such as football, track, and wrestling; he was also a member of the chess club and earned a black belt in Taekwondo. After graduation, he enrolled in college, while working part-time for his father's real estate company.

At the age of 19, Ward auditioned for the role of Robin in the 1966 through 1968 cult classic TV show Batman and he and Adam West ended up beating out Lyle Waggoner (later of The Carol Burnett Show and Wonder Woman fame) and Peter Deyell for the roles of Batman and Robin, respectively. At the height of the series' popularity, Ward recorded several musical tracks of which two were released on an MGM single in November, 1966 ('Boy Wonder I Love You' b/w 'Orange Colored Sky'). The extremely campy yet catchy A-side was written, arranged and conducted by none other than Frank Zappa.

After the cancellation of Batman in the spring of 1968, Ward found it difficult to find other significant acting work, but has made appearances in several movies and TV shows over the years including The Simpsons.