From: Baton Rouge, LA, USA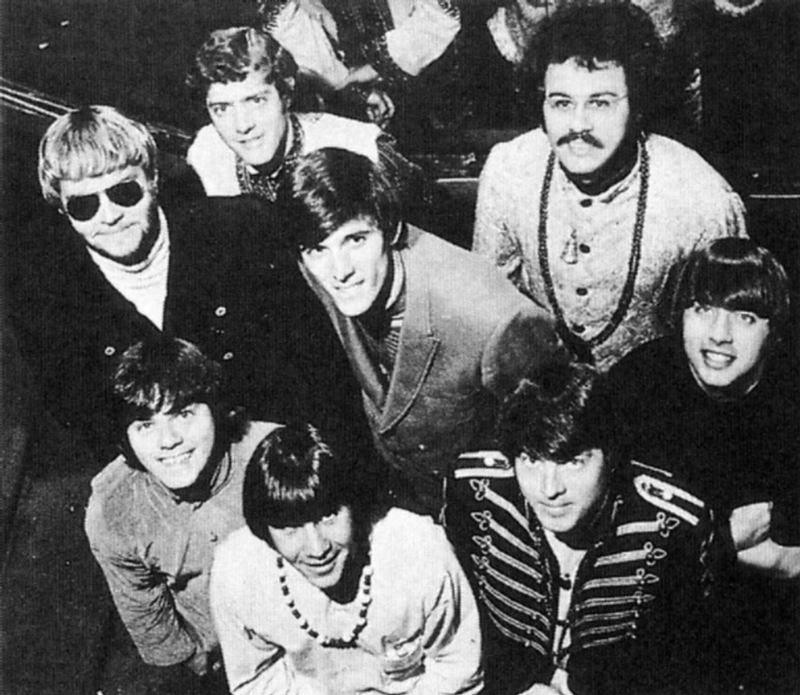 This outfit was the brainchild of front man John Fred Gourrier (lead vocals), who hailed from Baton Rouge, LA and pulled his band together way back in 1956 when he was only 15 years old. They originally called themselves the Redcaps and then John Fred & The Playboys after Hugh Heffner's Playboy magazine. Other members included Andrew Bernard (saxophone), Ronnie Goodson (trumpet), Charlie Spinosa (trumpet), Jimmy O'Rourke (guitar), Tommy DeGeneres (organ), Harold Cowart (bass) and Joe Miceli (percussion).

The group was heavily inspired by Fats Domino and cut their first single ('Leslie') in 1958 with help from Domino's band. Even though the song was poorly distributed by the local Montel label, it still managed to peak at #82 nationally. The group appeared on Alan Freed's The Big Beat TV show, but had to turn down Dick Clark's American Bandstand because Gourrier had to play in a high school basketball game (he was quite the jock and went on to play both basketball and baseball at Louisiana State University and Southeastern Louisiana University in the early 60s).

In 1966, the band signed to Paula Records, changed their name to John Fred And His Playboys and issued two LPs under that moniker. By early 1967, the group was calling themselves John Fred And His Playboy Band and hit it big the following year with the #1 single 'Judy In Disguise (With Glasses)', which is included on their third LP titled Agnes English. The song was co-written and produced by Gourrier and Bernard and was meant to be a parodic play on the title of The Beatles' song 'Lucy In The Sky With Diamonds'. Ironically, the song that it replaced in the top spot was another Fab Four classic, 'Hello, Goodbye'. Their follow up single ('Hey, Hey Bunny' b/w 'No Letter Today') reached the #57 spot and would be the last time they would break into the Billboard Hot 100. The B-side of this 45 is the true gem of the record and is proudly played here on TWOS.

Later in 1968, the group issued a fourth LP (Permanently Stated), but it didn't sell well prompting Bernard, O'Rourke and Miceli to leave. Gourrier however didn't give up and singed to the Uni label in the summer of 1969 with three new bandmates: Hal Ellis (guitar), Billy Johnson (bass) and Lester Dodge (drums). This lineup issued the LP Love My Soul in 1969, but it too wasn't a commercial success causing a permanent breakup. Gourrier went on to become a record producer and then a high school baseball and basketball coach. He passed away in 2005.

Artist information sources include: An article at All Music Guide.