From: Hastings, England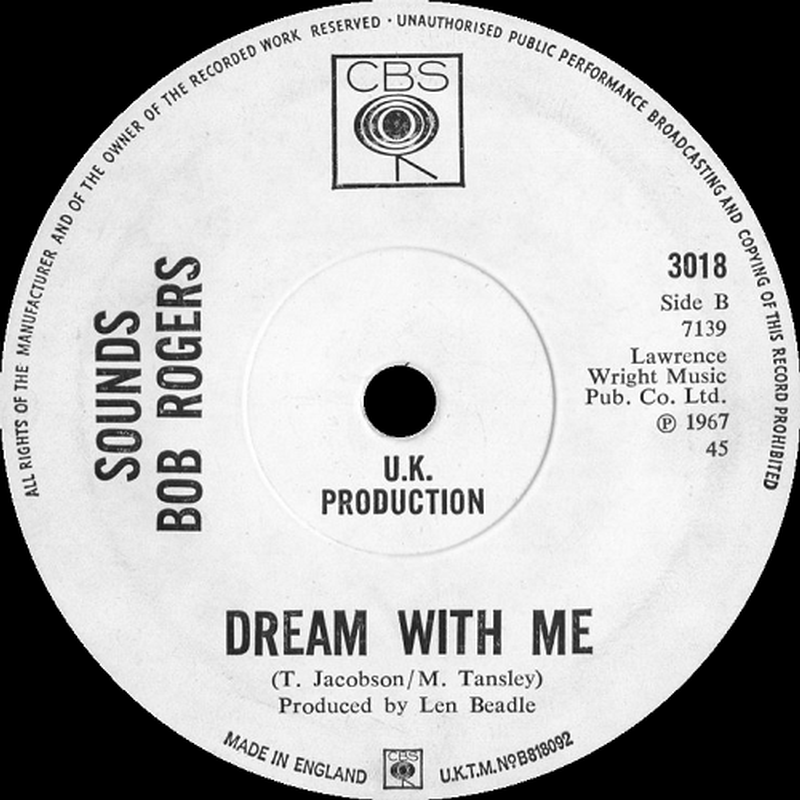 Little is known of this oddly named British cabaret club band that had a residency at Combe Haven Caravan Park, Hastings on the South Coast of England. Members included Bob Rogers (guitar, vocals), John Smith (organ, vocals), Ron Seabrook (bass), Len Clarke (drums, glockenspiel, vocals) and June Lesley (vocals).

The group issued two singles and an LP (I Hear Sounds) on the CBS label in 1967. The shagedelically mod 'Dream With Me' graces the B-side of their second 45, which was released in the fall of that year. They later issued a couple more LPs on lesser known labels, one in 1971 and a live album in 1974.

If you have any further information on this group, please e-mail to paulmaze@techwebsound.com.