From: United Kingdom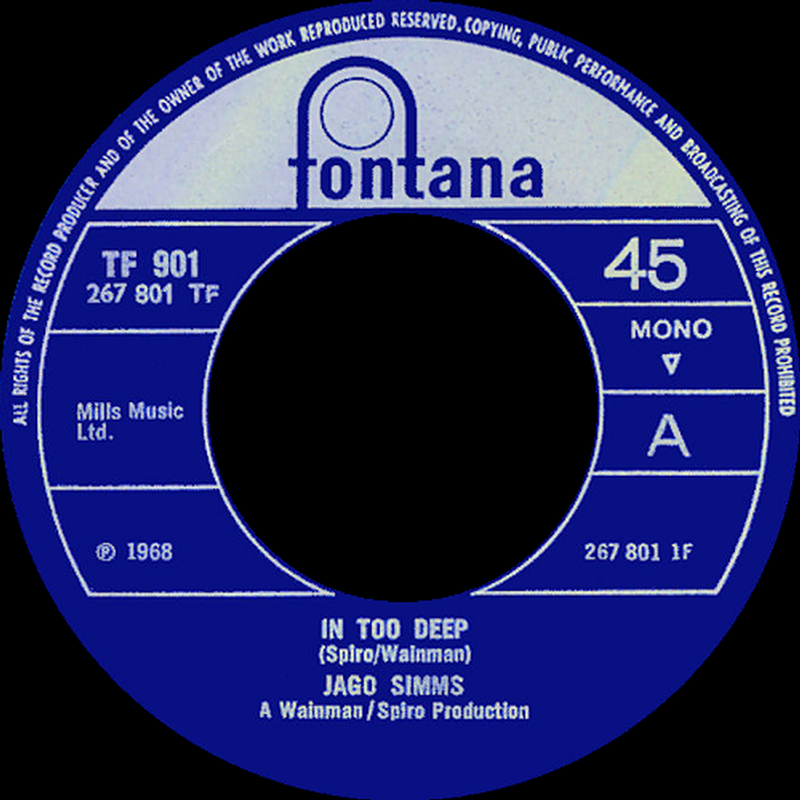 Very little is known about this British band that released one single (the outstanding 'In Too Deep' b/w 'Conventional Fella') on the Fontana label in early 1968. Confirmed members of the group included Billy Bremner (guitar), Harold Spiro aka "Hoagy Pogey" (piano) and Phil Wainman (drums, vocals). It should be mentioned that all three of these guys were, or became notable musicians. Spiro and Wainman co-wrote 'Little Games' recorded by the Yardbirds and Bremner went on to play in Rockpile (with Dave Edmunds and Nick Lowe) and later with the Pretenders.

If you have any further information on this group, please e-mail to paulmaze@techwebsound.com.