From: San Bernardino, CA, USA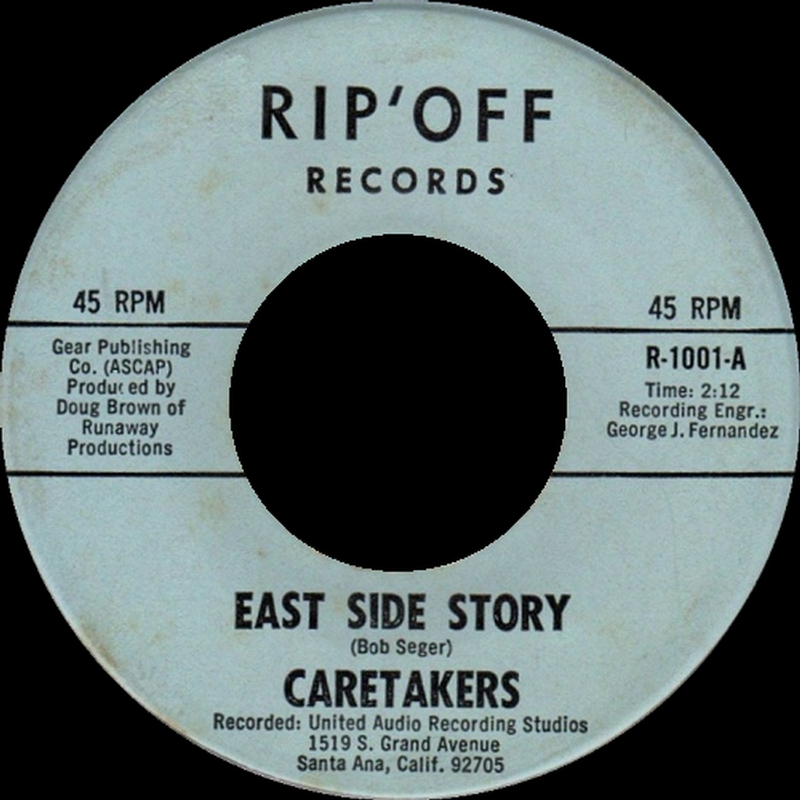 Very little is known of this San Bernardino band that issued an excellent cover of Bob Seger & The Last Heard's 'East Side Story' on the Rip'Off label in late 1968. Members included Bruce Robertson (lead vocals), Eric Fields (guitar), Donny Ferro (bass), Billy Fernandez (drums) and Bill Murray (keyboards).

If you have any further information on this group, please e-mail to paulmaze@techwebsound.com.

Artist information sources include: The book, 'Fuzz, Acid, and Flowers Revisited' by Vernon Joynson.