From: Antwerp, Belgium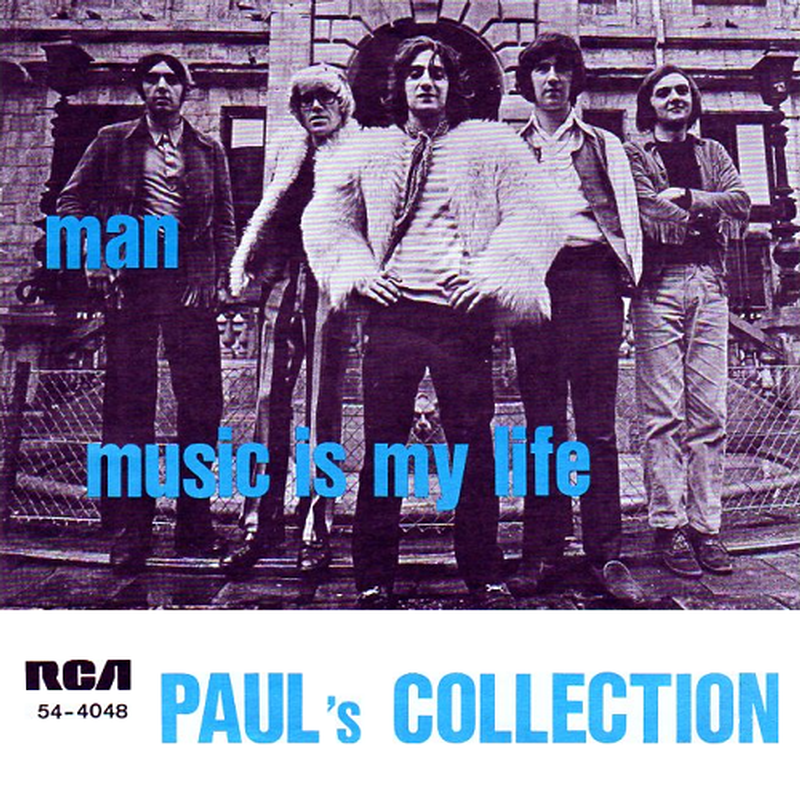 Little is known about this Belgian outfit that was led by front man Paul Syniawsky (lead vocals). They signed to RCA and issued their debut 45 ('Man' b/w 'Music Is My Life') in 1970, which is quite good, with both songs written by Syniawsky. They issued a follow up single that same year, a third in 1971 and a final in 1977. A Paul's Collection concert was apparently known to be a pretty intense event, highlighted by a considerable amount of heavy jamming.

If you have any further information on this group, please e-mail to paulmaze@techwebsound.com.