From: Delft, Netherlands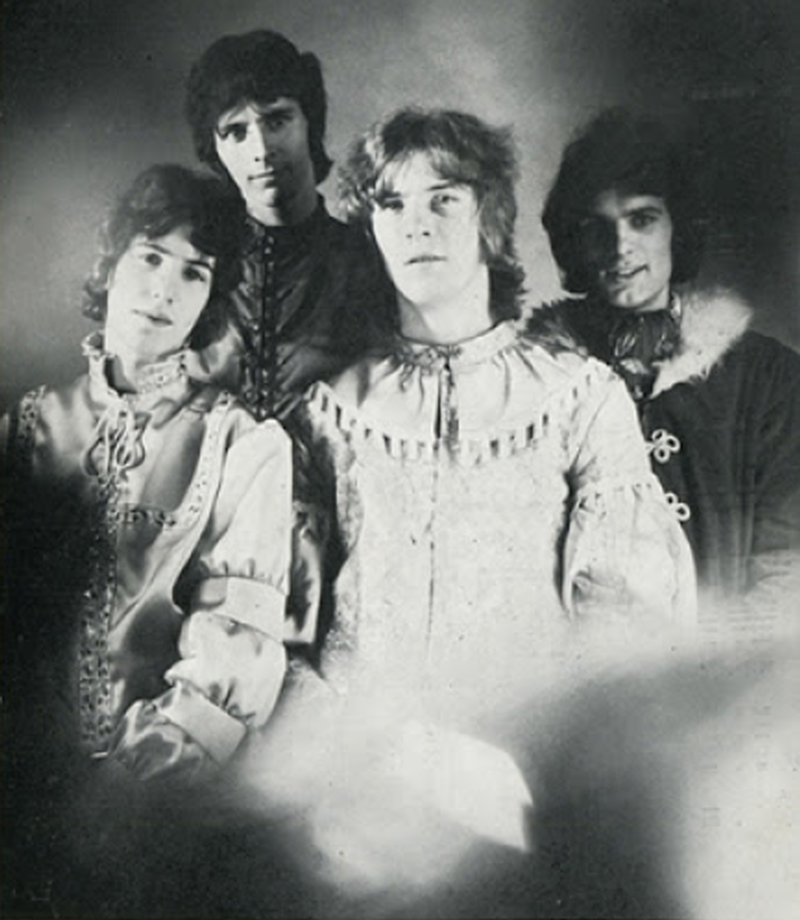 After Tea was a band out of Delft, Netherlands that formed in mid 1967 when Hans van Eijck (keyboards, vocals), Ray Fenwick (guitar) and Polle Eduard (bass, vocals) of another local group called the Tee-Set parted ways to form their own group with Martin Hage (drums). They soon scored a local hit in the fall of '67 on Decca with the cheeky ditty 'Not Just A Flower In Your Hair'; however, it's the loony B-side of this record ('The Time Is Nigh') that stands out as the better track.

A second single ('We Will Be There, After Tea'), along with a debut LP titled National Disaster followed in late 1967, which includes the excellent 'Gotta Get You In My Garden, Girl'. After these records, the lineup changed when Ferry Lever (guitar) replaced Fenwick (who was from the U.K.) when his work permit expired forcing him to return to England where he later joined the Spencer Davis Group. Soon after, Eduard was replaced by both French Krassenburg (vocals) and Henk Smitskamp (bass) when he was arrested for drug possession and had to spend time in jail. Hage also left around this time and was replaced by Pierre van der Linden (drums).

In the summer of 1968, the band released another 45 ('Peruquine Thomas' b/w 'Lily Of The Valley') which is quite good. It wasn't until the summer of 1969 that another excellent 45 was issued ('A Little Bit Today (A Little Bit Tomorrow)' b/w 'Blues Ride') followed by a self-titled second LP. More personnel changes then occurred when Linden was replaced by Ilja Gort (drums) and Eijck left to return to the Tee-Set, and was replaced by Ulli Grün (keyboards), previously of the Boots. It was this lineup that focused more on blues-rock, releasing another self-titled third LP in 1970. This album contains some great tracks in 'I'm Here', 'Let's Come Together' and 'Someday'. Lever then left and the remaining ensemble released the instrumental single 'Sun' and then a few more singles in 1971 (including the outstanding 'Lovesong To Mother Nature') before finally breaking up later that year.