From: Shreveport, LA, USA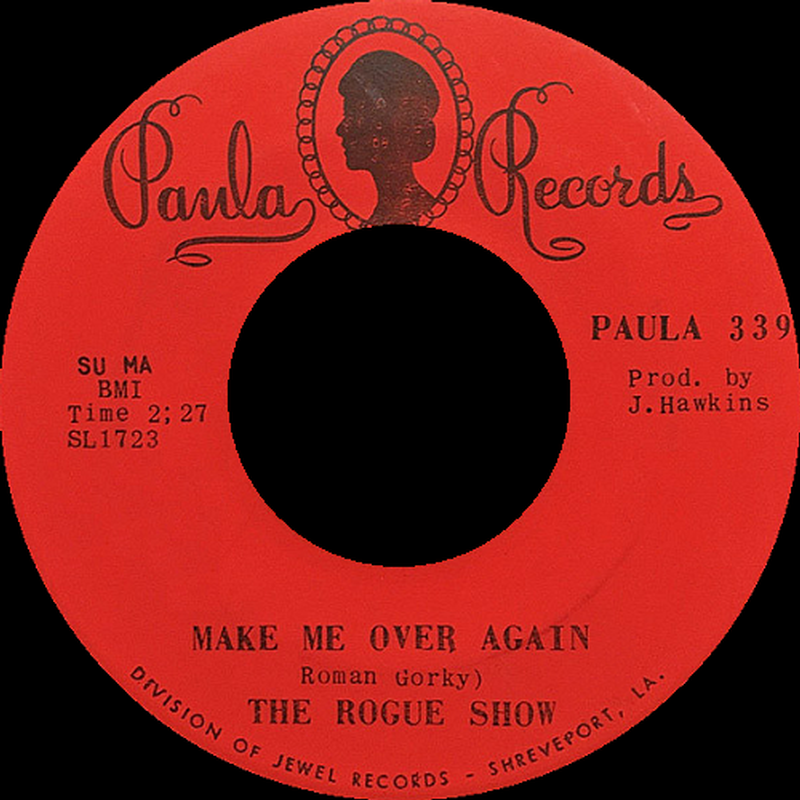 The Rogue Show started life in 1966 and hailed from Shreveport, LA. Members included Larry Gordy (bass, vocals), Dino Zimmerman (guitar, vocals), David Rowe (organ, vocals) and Ellis Starkey (drums, vocals).

They played for over three years together at a local club called the Shindig before finally getting discovered by Dale Hawkins who got them a record deal with Paula Records. Their first single (the outstanding 'Make Me Over Again' b/w 'Nadine') was released in the fall of 1970. As a side note, the writing credit for the A-side is identified as "Roman Gorky", which was actually a pseudonym for the band ("Ro" for Rowe, "Man" for Zimmerman, "Gor" for Gordy and "Ky" misspelled for Starkey). The band continued to revel in local area success until finally hanging it up in 1975.

If you have any further information on this group, please e-mail to paulmaze@techwebsound.com.