From: Hertfordshire, England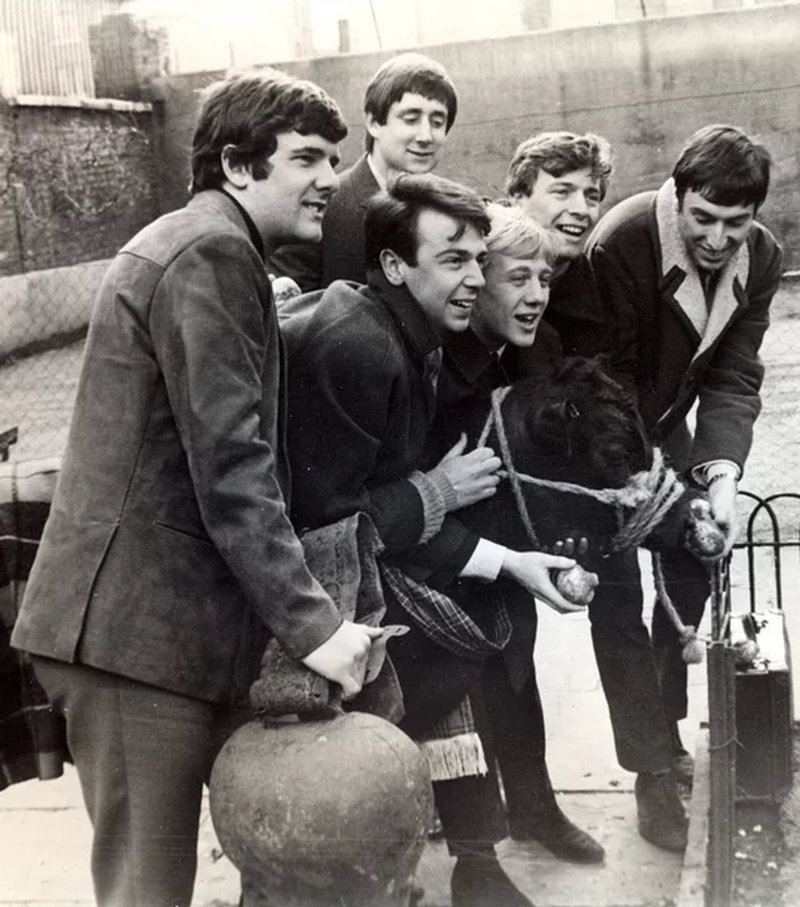 This Hertfordshire area group formed in 1962 after Brian Parker (guitar, vocals) left the Hunters to form a new vocal group. He recruited David Meikle (guitar, vocals), Tommy Moeller (guitar, vocals) and Pete Moules (vocals) to join his cause. Unfortunately, ill health soon prompted Parker to quit performing, so Howard "Lem" Lubin (guitar, vocals) was brought in, but Parker remained in the background as the band's lyricist.

In 1963 they began calling themselves Unit Four, which was inspired by Alan Freeman's British TV show Pick of the Pops, in which the fourth act was always the one to feature a major hit. Towards the end of that year, they expanded their moniker to end with "Plus Two" when Rod Garwood (bass) and Hugh Halliday (drums) were brought in to give the original four piece more gusto. In 1964, the group scored a record deal with Decca and released two initial 45s that received moderate airplay, but it was their third single ('Concrete And Clay') in early 1965 that catapulted them into the center spotlight by becoming a hit all over the world, peaking at #1 in the U.K. and #28 in the U.S. Decca quickly followed with a musically diverse, self-titled LP to capitalize on the epic success of 'Concrete And Clay'. It should also be noted that, for this record only, Garwood and Halliday were switched out in favor of Roulettes members Russ Ballard (bass) and Bob Henrit (drums).

In the spring of 1965, a fourth single ('(You've) Never Been In Love Like This Before') was issued and did reach the U.K. Top 20, but the groups popularity then began to decline due to their inability to evolve their more straight forward sound into the realm of the mod and freakbeat vibes that were rapidly taking over the charts and leaving them behind. Decca kept them under contract however into the fall of 1966 when their final record on that label (the outstanding 'I Was Only Playing Games' featured here on TWOS) was cut, which is ironically one of their best works, successfully mixing a slower tempo, fairly straight forward pop frame with an awesome uptempo freakbeat middle 8.

In 1967, the band switched to Fontana and began releasing more straight forward pop singles to modest reception. By the end of the year, Garwood and Halliday had left and were permanently replaced by Ballard and Henrit. Meikle also left the fold making them a 5-piece, but they still retained the moniker Unit Four Plus Two (although one 45 was released with the band's name shortened to "the Unit"). In 1969 they issued a second self-titled LP comprised of their five Fontana 45s, but soon after called it quits. Lubin went on to write and produce songs into the 70s, including the outstanding 'Mr. Organ Grinder' credited to Vehicle.

Artist information sources include: The book, 'Tapestry of Delights Revisited' by Vernon Joynson.