From: Jonesboro, AR, USA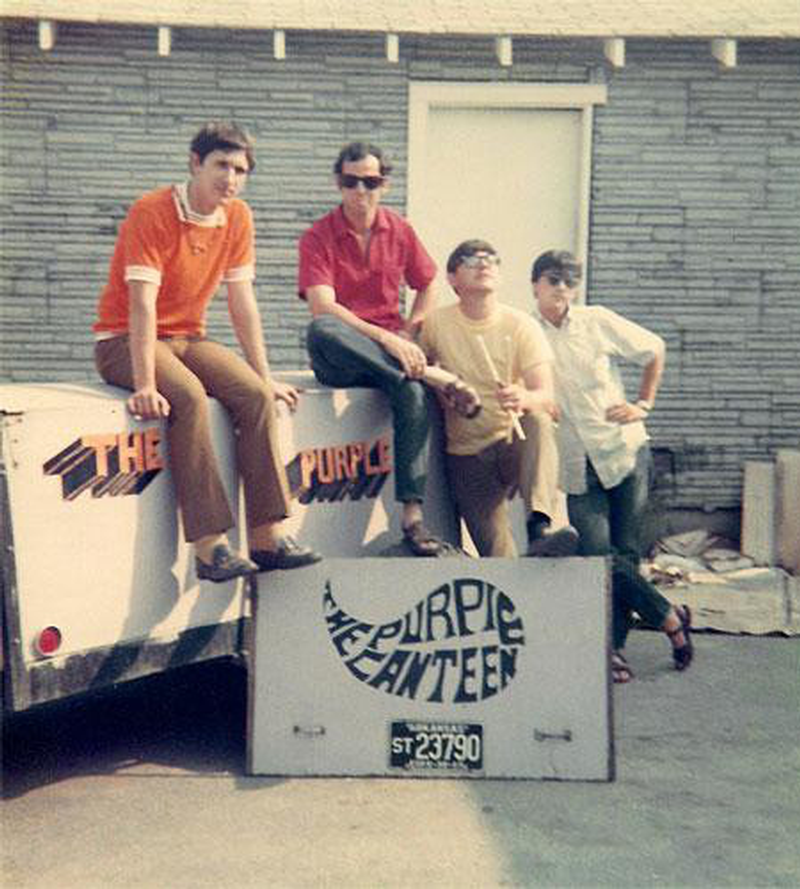 Little is known of this obscure Arkansas outfit that issued one 45 ('Brains In My Feet' b/w 'If You Like It That Way') on the local Alley label in the spring of 1969. The promo side is an outstanding fuzz filled, yet spacey mind blower. Known members of the group included Terry Taylor (guitar) and Jim Wheeless (drums), who also wrote both sides of the record.

Although from Jonesboro, the group rented a house in the tiny community of Goobertown, AR as a headquarters to practice and hang out. The band's trailer was shaped like a huge purple coffin inscribed with Purple Canteen to scare the kids. When the group broke up later in the year, some of the members went on to form Dust, including Taylor.

If you have any further information on this group, please e-mail to paulmaze@techwebsound.com.