From: Southend-on-Sea, England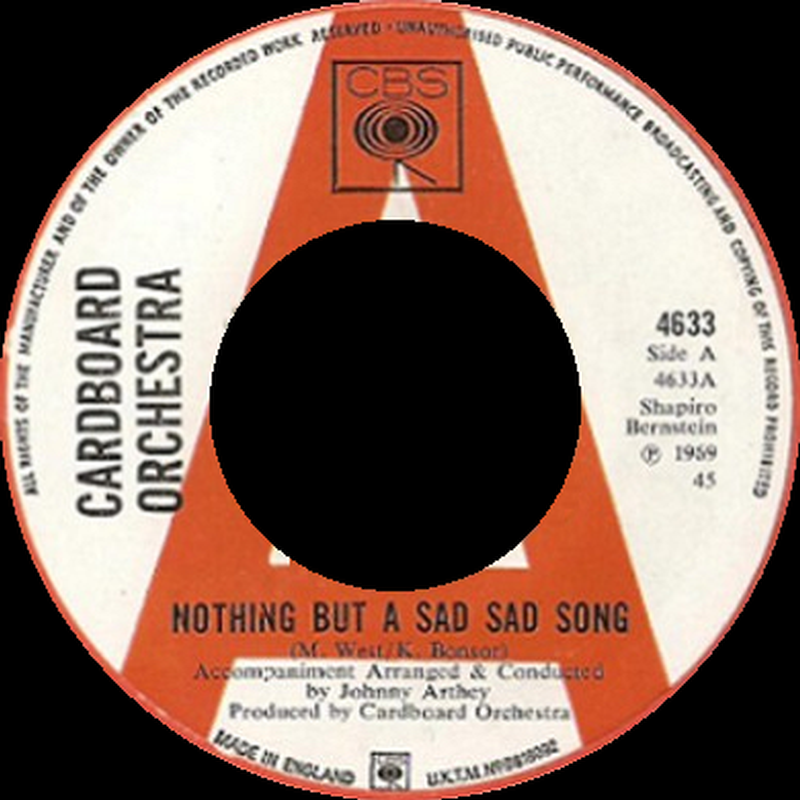 Not much is known of this southeastern U.K. outfit that issued two 45s on the CBS label in 1969. Members included Keith Bonsor (vocals, guitar, keyboards), Mark "Wooly" West (vocals), Vic Collins (bass), and a person only known as "Roger" on drums.

Bonsor was a gifted multi-instrumentalist who had previously played in the R&B band the Essex Five and then in 1967, landed a job with U.S. music publishers Shapiro Bernstein Music Ltd. A few months later, he opened his own studio in which a young Andrew Lloyd Webber was employed as an arranger. In 1969, he pitched a studio only music project to CBS Records, which liked the idea and christened the Cardboard Orchestra. Their debut single titled 'Zebedy Zak' was released in the spring of '69, but it's the follow up 45 ('Nothing But A Sad Sad Song' b/w 'Yes I Heard A Little Bird') issued towards the end of the year that really swings. Unfortunately neither record sold that well prompting the group's rapid demise.

If you have any further information on this group, please e-mail to paulmaze@techwebsound.com.

Artist information sources include: The book, 'Tapestry of Delights Revisited' by Vernon Joynson.