From: Napier, New Zealand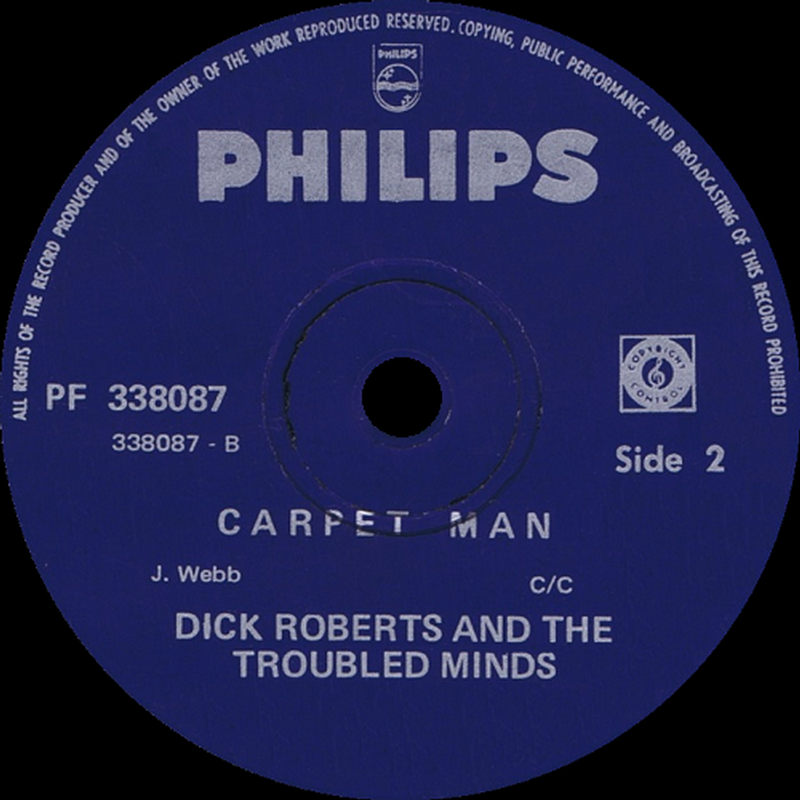 This North Island, New Zealand ensemble (aka Troubled Minds and the Troubled Mind) formed in 1965 and first played around a lot in the Hawkes Bay area of the country. Orignal members included frontman Dick Roberts (vocals, percussion), along with Bob Jackson (lead guitar), Derek Fitzgerald (bass) and John Banks (drums). In 1967, they added Ian Rowe (guitar) and Len Whittle (organ) to become a sextet. By this time, they were venturing out of their local digs and playing in the larger cities of Auckland and Wellington.

The group issued their first 45 (a respectable cover of the Rolling Stones' 'Under My Thumb' b/w 'Child') in the spring of 1968 as Troubled Minds on the Zodiac label. Around this time, Jackson, who was becoming more interested in jazz, left the fold and was replaced by Bruce "Phantom" Robinson (lead guitar). This lineup then issued a second 45 ('I'm Good For You' b/w 'Freedom') on the Festival label in early 1969 as the Troubled Mind. A third and final record ('I Wouldn't Wish This Emptiness On Anyone' b/w 'Carpet Man') was released on the Philips label in the fall of '69 under the moniker Dick Roberts And The Troubled Minds. The flip side of this single is an excellent cover of the Jimmy Webb classic that was originally cut by the 5th Dimension. Unfortunately none of their singles sold that well prompting a breakup by the end of the decade.

If you have any further information on this group, please e-mail to paulmaze@techwebsound.com.

Artist information sources include: The book, 'Dreams, Fantasies and Nightmares From Far Away Lands Revisited' by Vernon Joynson.