From: Bristol, England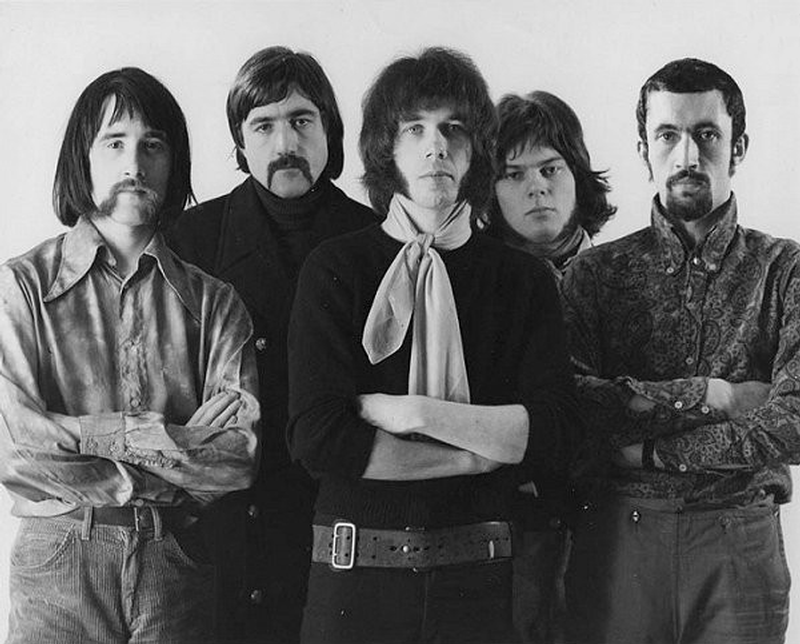 This English underground prog-psych group is best known for scoring a surprise hit in 1971 with the atypical 'Jig-A-Jig', which peaked at #7 on the U.K. charts. They formed in the city of Bristol in 1967 and were originally known as Pictures Of Dorian Gray, but soon changed their name to East Of Eden with original members Dave Arbus (electric violin, flute, saxophone, trumpet), Ron Caines (alto saxophone), Geoff Nicholson (guitar, vocals), Mike Price (bass) and Stuart Rossister (drums). Price didn't last long however and was replaced by Terry Brace (bass), and at the same time, Al Read (vocals) was added to the fold. It was this lineup that released their outstanding yet obscure debut 45 ('King Of Siam' b/w 'Ballad Of Harvey Kaye') on the Atlantic label in the summer of 1968, but as good as it is, it made little impact.

In the fall of '68, Steve York (bass) and ex-Paper Blitz Tissue member Dave Dufort (drums) replaced Brace and Rossiter, and the crew then relocated to London where they were signed by Decca's Deram label. It was this lineup that recorded their early 1969 debut LP (Mercator Projected), which includes the outstanding instrumental 'In The Stable Of The Sphinx'. Soon after its release, more personnel changes ensued with Dufort first being replaced by Bryan Appleyard (drums) and then by future Wings member Geoff Britton (drums) only about four months later. Also at this time, York was replaced by Andy Sneddon (bass). It was this lineup that issued a second LP titled Snafu in early 1970. This album, along with future releases, is considered to be of a more progressive rock nature than psychedelic. They continued on in this vein, issuing records regularly to a strong cult following until finally calling it quits in 1978. About 14 years later, the band reformed with original core members Arbus, Caines and Nicholson and continues to perform to this day. As a side note, it should be mentioned that it was none other than Arbus who played the electric fiddle solo on the classic 1971 Who track 'Baba O'Riley'.

Artist information sources include: The book, 'Tapestry of Delights Revisited' by Vernon Joynson.