From: Manchester, England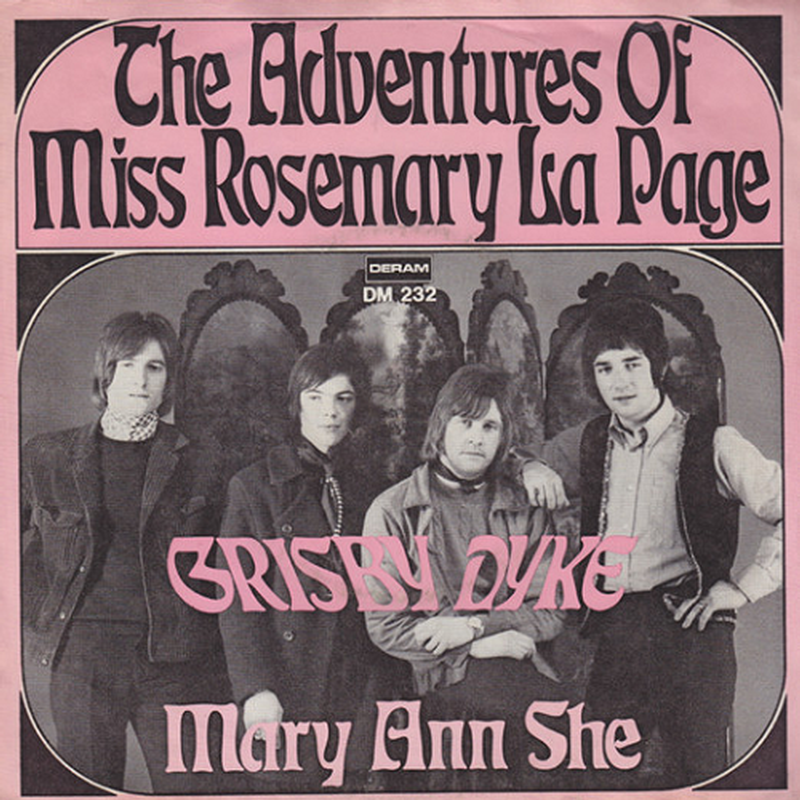 Very little is known of this Manchester band that issued one 45 ('The Adventures Of Miss Rosemary La Page' b/w 'Mary Ann She') on the Deram label in early 1969. Members included Derek "Grisby" Foley (guitar), John "Dyke" Titley (bass), David Buckle (drums), Graham Moores (lead guitar), Lou Stonebridge (vocals) and Ron Henshall (saxophone, flute). The group performed the A-side of their sole record on the German TV show Beat-Club, but it's the far superior B-side that's a truly outstanding, upbeat pop-psych number, accentuated with some raucous horns and great guitar work.

If you have any further information on this group, please e-mail to paulmaze@techwebsound.com.

Artist information sources include: The book, 'Tapestry of Delights Revisited' by Vernon Joynson.