From: Amsterdam, Netherlands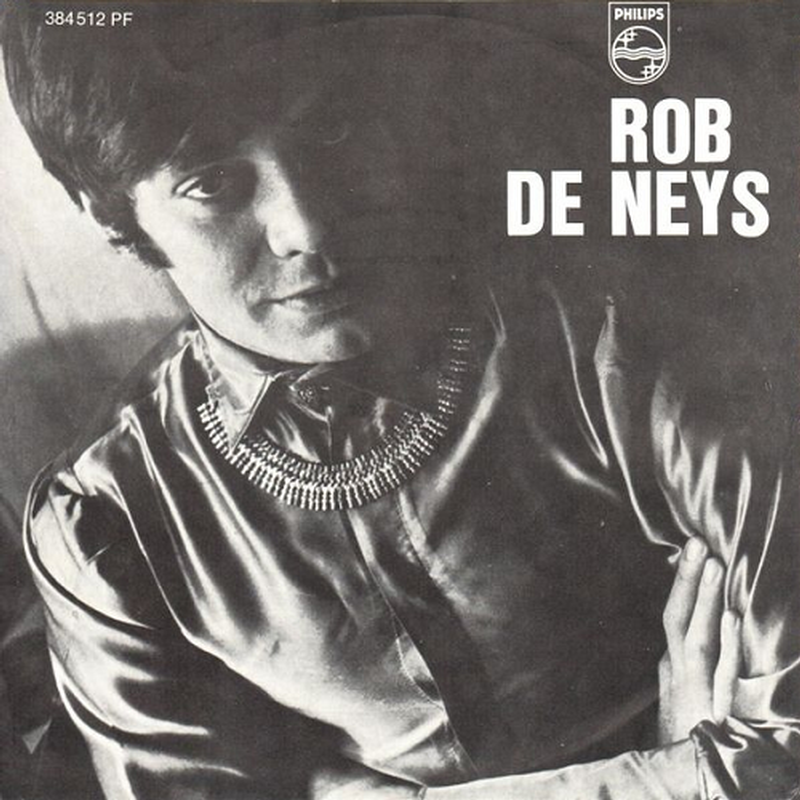 Rob de Nijs (aka Rob De Neys) is considered to be one of the most successful musical performers in the Netherlands. He was born in Amsterdam on December 26, 1942 and has been issuing records consistently for over 50 years, since 1962 (originally with the Lords, but then going solo in '64). As a teen idol in the Lords, he scored a Top 10 hit with 'Rhythm Van De Regen', an adaptation of the U.S. smash 'Rhythm Of The Rain'.

Like a lot of artists of the time, Nijs went through a psychedelic phase in the late 60s, issuing the Beatles inspired single 'Bye Bye Mrs. Turple' under the alias Rob De Neys in the spring of 1968. Unfortunately, the record didn't sell that well and his career floundered a bit until the early 70s when he was featured as an actor in some popular TV shows, which then allowed him to resurrect his musical ambitions. Singer Boudewijn de Groot and songwriter Lennaert Nijgh helped De Nijs relaunch his singing career, and in 1973 he was back on the charts with the single 'Jan Klaassen de Trompetter'. Since then, he has continued to consistently release well selling singles and LPs to raving audiences in his native homeland.